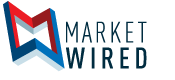 In Ovations Holdings, Inc. Introduces Innovative Water Source Product For The Legal Cannabis Beverage Marketplace
Confirmed by 2017 Midwest High Times Cannabis Cup in Michigan
/EINPresswire.com/ -- NEW YORK, NY--(Marketwired - Jun 27, 2017) - In Ovations Holdings, Inc. (OTC PINK: INOH) is pleased to announce in conjunction with Dr. Kenneth Hughes entry into the lucrative Cannabis Water Source and Beverage Marketplace utilizing the patented Air to Water revolutionary product lines. Dr. Hughes, INOH Chief Scientist is working with the National Wellness Depot, the leading distributer of Hemp and CBD products in the state of Michigan.
Dr. Hughes, Chief Science Officer of INOH attended the 2017 Midwest High Times Cannabis Cup in Michigan as the guest of the Natural Wellness Depot, the leading distributor of Hemp and cannabidiol (CBD) products in the State of Michigan. As part of the weekend's team Dr. Hughes assisted with the consumer education of Hemp and CBD containing products targeting both people and pets.
According to Dr. Hughes, Chief Science Officer of INOH, "The Weekend was a tremendous success. Pete Boehm and his team were inundated with customers and questions from attendees. Product lines included those targeting skin care, chronic pain, and sleep issues. The sale of CBD containing water and an enhanced, flavored beverage line introduced at the Cup were brisk." Additionally, Dr. Hughes stated, "It is exciting to see Michigan's Medical Cannabis consumers' interest in both responsible use and to hear the remarkable stories on how these products impact the lives of people."
Pete Boehm stated, "I am very proud of my team's efforts and greatly appreciated the opportunity to have Dr. Hughes in our booth. His pedigree and knowledge base remains essential as we embark upon introducing best in class innovation in new product categories within this still emerging growth market. Our mission is to empower consumers with selection, education and information about natural products derived from the entire cannabis family of plants. Enhanced beverages fit nicely within our aggregate vision and represent a significant source of revenue while serving the better interests of our core audience." Boehm continues, "This Cannabis Cup demonstrated that our efforts as Michigan's premier distributor of Hemp and CBD containing Wellness products are well deserved. We will be expanding our product lines, footprint and reaching additional retail efforts as a result of this weekend's exposure."
Additional information on INOH's new technologies and Cannabis Industry services will be made available as appropriate.
ABOUT
In Ovations Holdings, Inc. through its subsidiary, Electro Verde Inc., entered into a marketing distribution agreement with Seychelle Water Environmental Technologies, Inc. which manufactures and supplies revolutionary water filtration systems featuring breakthrough technology, most notably, Ionic Adsorption Micro Filtration. Seychelle is a prominent company in the fast-growing water filtration industry, who markets a complete line of top-quality portable water filtration products and brands in North America and worldwide. The company is a minority owner of Atmospheric Water Aquarius Brands) a company involved in water purification. The Company is also engaged in identifying and engaging in other business opportunities for purposes of diversification and revenue generation
Natural Wellness Depot, doing business as CBD Wellness Depot, is Michigan's premier distributor of Hemp and CBD containing Wellness products serving the Midwest and Southeast. Carrying more than 100 different products, Natural Wellness Depot currently meets the needs of more than 600 retail locations, medical clinics and natural wellness centers; including approximately 300 provisioning centers in Michigan.
FORWARD-LOOKING DISCLAIMER
This press release may contain certain forward-looking statements and information, as defined within the meaning of Section 27A of the Securities Act of 1933 and Section 21E of the Securities Exchange Act of 1934, and is subject to the Safe Harbor created by those sections. This material contains statements about expected future events and/or financial results that are forward-looking in nature and subject to risks and uncertainties. Such forward-looking statements by definition involve risks, uncertainties and other factors, which may cause the actual results, performance or achievements to be materially different from the statements made herein.
In Ovations Holdings, Inc. does not grow, process, sell or distribute any products that are in violation of the United States Controlled Substances Act (US.CSA).