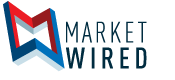 LoRa Alliance(TM) to Showcase IoT Innovations for Low-Power, Long-Range Networks at Mobile World Congress Shanghai
Broad product display at Hall W5, Booth #F96 provides representative sampling of more than 500 global members, from carrier-grade network servers to certified sensor modules
/EINPresswire.com/ -- SHANGHAI, CHINA--(Marketwired - June 26, 2017) - The LoRa Alliance™, the global association of companies backing the LoRaWAN™ standard for low-power wide-area IoT (Internet of Things) networks (LPWANs), and some of its key members will exhibit at Mobile World Congress Shanghai on June 28-July 1 at the Shanghai New International Expo Centre (SNIEC), Hall W5, Booth #F96.
The LoRa Alliance booth will feature product demonstrations from the following gold sponsor companies: Actility, Gemtek Technology, Orbiwise, and Semtech, as well as from silver sponsors Zhongke SmartCity Network Technology Co., Shanghai Holystar Information Technology Co., and AcSiP. Additionally, the exhibit will feature a showcase of LoRaWAN solutions from a wide variety of Alliance members.
"China and all of Asia is an important, growing market for the IoT and LoRaWAN technology," said Geoff Mulligan, chairman of the LoRa Alliance. "We are excited to connect with the innovative developers across this region and help them rapidly execute their ideas with our open, standards-based and highly secure LPWAN protocol."
"Gemtek was one of the earliest companies to provide WLAN products, and we remain a pioneer and leader in the telecoms market based on our expertise in such areas as RF/microwave design, 4G/LTE terminals, wireless infrastructure, multimedia STB and IP telephony," said Cory Lam, senior director of engineering at Gemtek. "We have been instrumental in the development of LoRaWAN network solutions, and are an early provider of LoRaWAN protocol-based, end-to-end IoT solutions. We look forward to showcasing our products at MWC Shanghai, alongside the broader LoRa Alliance ecosystem."
"OrbiWise is excited to once again present our world-class LoRaWAN Network Server product, OrbiWAN, in China at Mobile World Congress Shanghai with the LoRa Alliance," said Domenico Arpaia, CEO of OrbiWise. "OrbiWise has engaged with companies in China -- and throughout the region­ -- with many exciting engagements announced and more engagements forthcoming. We look forward to working with Chinese and regional companies in advancing IoT and LoRaWAN technology with our OrbiWAN Solution."
"According to industry sources, by 2020, the IoT market is expected to grow rapidly to 30.7 billion devices, with LPWAN technologies driving a significant portion of this market in a short period of time," said Vivek Mohan, director of Semtech's Wireless and Sensing Products Group. "LPWAN solution providers rely on Semtech's globally available LoRa® devices and wireless RF technology (LoRa Technology), and the open LoRaWAN standard, to solve real-world challenges; including conserving natural resources and improving quality of life while being technically and economically viable for years to come."
"We're very excited for ThingPark China to be making its debut at MWC Shanghai," said ThingPark China CEO Bing Liu. "At the LoRa Alliance booth, we're taking our place among leading companies in industrial IoT, all supporting the common LoRaWAN standard. We're convinced that the rapidly growing Chinese market will soon be the most influential in IoT, and that LoRaWAN technology will play a central role in that expansion. At MWC Shanghai, we're prepared to demonstrate the power of the LoRaWAN protocol in applications as diverse as smart parking, property management, vehicle and home security, tracking (elderly, children, vehicle, valuables and dangerous goods), energy conservation and environmental monitoring (air, water and soil). We're expecting to meet many people who will go on to be our customers in the coming year."
About LoRa Alliance
The LoRa Alliance is an open, nonprofit association that has grown to over 500 members since its inception in March 2015, becoming one of the largest and fastest-growing alliances in the technology sector. Its members are closely collaborating and sharing their experience to promote the LoRaWAN protocol as the leading open global standard for secure, carrier-grade IoT LPWAN connectivity. With the technical flexibility to address a broad range of IoT applications, both static and mobile, and a certification program to guarantee interoperability, LoRaWAN has already been deployed by major mobile network operators globally, with wide expansion anticipated in 2017. For information about joining the LoRa Alliance, please visit the membership page.
About LoRaWAN Technology
The technology used in a LoRaWAN network is designed to connect low-cost, battery-operated sensors over long distances in harsh environments that were previously too challenging or cost-prohibitive to connect. With its unique penetration capability, a LoRaWAN gateway deployed on a building or tower can connect to sensors more than 10 kilometers away or to water meters deployed underground or in basements. The LoRaWAN protocol offers unique and unequaled benefits in terms of bidirectionality, security, mobility and accurate localization that are not addressed by other LPWAN technologies. These benefits will enable the diverse use cases and business models that will grow deployments of LPWAN IoT networks globally.