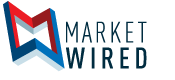 World Housing Solution Loans Structure to House Girl Scouts After Wildfire Destroys Camp
Creator of composite housing for the U.S. Military utilizes expertise in temporary shelters to help Girl Scouts whose lodging was burned down by recent brush fires
/EINPresswire.com/ -- ORLANDO, FL--(Marketwired - Jun 26, 2017) - World Housing Solution (WHS), manufacturer of expeditionary insulated composite structures for the U.S. Military, today loans a temporary structure to the Mah-Kah-Wee Girl Scout Program Center in Chuluota, Florida. Following a wildfire that devastated 150 acres on the west side of the Girl Scout camp, WHS will employ the team's expertise in disaster relief structures to lend a helping hand to the fellow campers.
Camp Mah-Kah-Wee is a 260-acre property located on a lake in the middle of a small town near Oviedo, Florida. The camp provides girls and adults with outdoor programming 365 days a year, including a challenge course and water adventures. Following an extended period of heat and dry conditions, a lightning strike caused a wildfire that burned down the west side of the Girl Scout camp.
"We are extraordinarily grateful to our new friends at WHS," said Maryann Barry, CEO of Girl Scouts of Citrus. "Thanks to their generosity, summer camp is saved for nearly 100 girls."
World Housing Solution along with camp counselors, Girl Scouts and residents of Seminole County will work together to not only rebuild the camp's facilities, but bring back the original spirit and morale of the camp. While the rebuilding takes place, the temporary structure loaned will house summer camp residents so the camp can continue to serve the community.
"We are extremely lucky to use our knowledge and resources to help our neighbors during this time," said Ron Ben-Zeev, CEO of World Housing Solution. "WHS knows how to construct portable and durable structures needed to house people quickly, so the decision for us to lend our unit to this organization was simple. We have provided housing for humanitarian efforts and military patrons all over the world, so I'm grateful we are able to give back to those in our own backyard that need the help."
About World Housing Solution
World Housing Solution is a manufacturing company based in Orlando, Florida that creates composite structures for the U.S. Military using rapidly deployable panel solutions (RDPs). World Housing Solution was founded as an alternative housing option for emergency relief and impoverished areas in 2010 after the disastrous earthquake in Haiti. The company's structures are easy to assemble and ship, as well as durable and versatile, making them a great solution for virtually any humanitarian mission.
About Girl Scouts of Citrus
Girl Scouts of Citrus is the premier leadership organization for girls, serving nearly 13,000 girls and 7,000 volunteers in Brevard, Lake, Orange, Osceola, Seminole, and Volusia Counties. Our mission is to build girls of courage, confidence, and character, who make the world a better place. For more information, visit www.citrus-gs.org
Media Contact
Regan Austin
Uproar PR for World Housing Solution
321-236-0102 x233
Email Contact