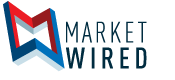 SaveMyChairs Will Reinvent the Resort Pool Experience
/EINPresswire.com/ -- TORONTO, ONTARIO--(Marketwired - Jun 26, 2017) - SaveMyChairs has launched an innovative platform and mobile app that will change the future of the pool experience at resorts around the world. Launched today at the world's largest technology show for the hospitality industry – HITEC 2017 – SaveMyChairs will be getting a lot of attention from the industry this week for solving a universal problem that has troubled hoteliers for years.
SaveMyChairs is a global online reservation and payment system that allows guests to reserve their pool chairs in advance exactly "where they want and when they want" with the tap of a button.
"There's nothing worse than waking up early on your vacation to rush to save pool chairs only to see that the crowd has already beaten you there," said Bliss Baker, Co-founder of the company. "We have all experienced this frustrating situation, so we decided to do something about it. We have a passion for transformation so we created an automated, simple, convenient app that will eliminate the stress of having to wake up early on your vacation," added Mr. Baker.
Hoteliers now have the ability to monetize all or part of their pool deck generating brand new revenue or RevPac (Revenue Per available chair).
Resorts have struggled to manage their pool decks given the lack of tools and connectivity with guests. SaveMyChairs now provides our Resort Partners a new toolkit – The Pool Experience Manager (PXM) – to assist in managing their pool decks, chair inventory and reservations, which will increase guest recognition and enhance the pool experience.
"The outdated model of showing up to the pool and hoping to find pool chairs is a model that no longer suits guest's expectations," said Mr. Baker. "We believe this new platform will reinvent the pool experience and give our resort partners the means to improve the guest experience while generating new found revenue," he added.
The SaveMyChairs app provides guests with instant access to book pool chairs. Online. 24/7 – giving guests both choice and convenience. With this launch, SaveMyChairs is now accepting resort partners who are ready to reinvent their pool experience and generate new revenue.
For more information, visit www.savemychairs.com.