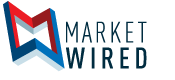 Android's Expanded Tools Makes Accessibility Easier for Users and Developers
/EINPresswire.com/ -- PROVIDENCE, RI--(Marketwired - June 23, 2017) - Android's expanded customizable accessibility features allow users to modify settings or apps to improve their experience. The android accessibility feature set includes spoken feedback, select to speak, switch access, voice commands, and braille display. There are also several settings people can use to make their screen easier to see. These settings include magnification gestures, contrast and color options, and captions. Other accessibility functions -- such as increasing volume, magnifying text, or customizing the keyboard -- can be implemented through the standard features of the device itself, or via the main available web browsers. This allows individuals with a range of disabilities, such as visual, hearing, physical, or speech impairments, to enhance their ability to access and interact with web pages and apps via their Android device.
For Android app developers, the Accessibility Scanner helps identify opportunities to improve apps for users. The tool analyzes the accessibility of apps based on aspects such as content labels, touch target sizes, clickable items, and text and image contrast levels.
For more information go to: http://www.boia.org/blog/what-are-android-accessibility-features