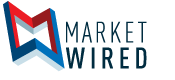 Vancouver Landscapers Publish Tips on Watering Grass Seed
Vancouver landscapers publish tips to help homeowners reap the most from their gardens
/EINPresswire.com/ -- VANCOUVER, BC--(Marketwired - June 22, 2017) - As a Vancouver-based group of landscapers and gardeners, the team at West Coast Lawns & Gardens understand that many new homes and businesses are ready to invest in their turf. Watering grass seed correctly is vital to getting good results. Watering actually makes all the difference in determining whether aspiring green thumbers achieve a full, lush lawn-or the home and garden equivalent of a comb over. To learn how to get the best results, go to: https://www.westcoastlawns.ca/watering-new-grass-seed/
It's obvious that watering a new lawn is vital in hot weather. Everything needs water. However, the watering technique used is important to consider when dealing with grass seed. Use too much and the seed can be washed away. Use too little and the grass won't survive long enough to root and become a mature lawn.
Grass is like children in a lot of ways. The seeds need a ton of attention when they're young, but applying diligent care and attention upfront means less work later on. The factors that need to be considered when watering the seed include soil temperature, air temperature, overwatering, and maintenance.
For example, "Air temperature also affects how often you need to water. New grass needs to be kept moist but not wet. As a result, you will have to monitor the top layer of soil to see what is needed. If the weather is warm and sunny, grass should be watered lightly, many times a day. Once it dries out, the top layer of soil should be wet again quickly to prevent the soil from crusting over. Also, if any grass is newly germinated, letting it get dry and overheated can kill the baby plants quickly."
For more information on lawn and garden maintenance, contact West Coast Lawns and Gardens at 604 377-7124. As Vancouver landscapers, they can provide a quote and attend to all your landscaping design and installation needs.
About the Company
Started in 2006 by Brad Carlsen, West Coast Lawns & Gardens has evolved into a team of landscaping professionals that handles both residential and commercial landscaping jobs, including strata landscape design and maintenance. With a special focus on customer service, West Coast Lawns & Gardens provides top-level landscape horticulture services across North Vancouver, Burnaby, and West Vancouver.