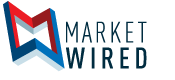 Vancouver Rug Cleaner Offers Tips on Home Cleaning Solutions
Vancouver rug cleaner publishes advice to help homeowners prolong their investments
/EINPresswire.com/ -- VANCOUVER, BC--(Marketwired - June 22, 2017) - As a Vancouver-based carpet and rug cleaner, Angelo Di Pomponio understands that a good rug plays many roles. To help homeowners care for these beautiful foot warmers, sound buffers, and investment pieces, the team at inhomecleaning.ca has published a blog that outlines how to care for a rug using a rental cleaner For more, go to: http://www.inhomecleaning.ca/blog/Home-Rug-Cleaning-Solutions
It's no secret that rugs need regular care. It's usually necessary to perform a thorough cleaning at least once a year, although it might be more frequent in a high traffic area, or if children and pets are present.
If the rug has care instructions, it's important to follow them precisely, advises the blog. Additionally, if the rug is expensive or antique, it's always best to consult with a professional rug cleaner.
There are tips included for preparing the rug and stain removal. The blog also describes how both the wet and dry cleaning methods work.
For example, the dry extraction method "involves spreading a dry compound over the rug and then vacuuming it up with a cleaning machine." Although the blog says the method is effective, it cautions that the chemicals and machinery required are often more expensive than the wet extraction method.
The blog concludes that while renting a professional cleaning system from a grocer or rental center can seem cost effective, the add-ons and rental fees can quickly add up. Homeowners have to think about the cost of spot removers and cleaning solvents involved too. When everything is considered, hiring a professional rug cleaner is often the more cost-effective choice.
And some cleaners also offer extra services. For example, Angelo's FabriClean offers free pickup and drop off for most rugs. They also offer repair, re-padding and re-fringing services, which means rugs not only can be returned fresher and cleaner-but mended and stronger, too.
Schedule a cleaning today. Get started by requesting a free quote.
About the Company
Angelo's FabriClean is a premier carpet and upholstery cleaning company in the Greater Vancouver and Lower Mainland area, offering carpet, area rug, upholstery, and mattress cleaning services. Angelo's is owned and operated by a close-knit family that pays special attention to customer satisfaction and excellent service. It is 100% Canadian, with over a quarter century of experience in in-house cleaning and care. Their technicians are trained and certified, arriving fully equipped to perform the cleaning at the client's convenience. Angelo's FabriClean uses state-of-the-art equipment, as well as top-of-the-line cleaning products. For more information, log on to http://www.inhomecleaning.ca/ or call (604) 421-1855.