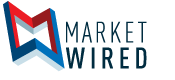 Vancouver Fire Protection Agency Now Helps Businesses With Emergency Light Testing
Vancouver fire protection company now conducts ASTTBC Certified Emergency Light Testing
/EINPresswire.com/ -- VANCOUVER, BC--(Marketwired - June 22, 2017) - As a Vancouver-based company that specializes in fire protection, suppression, inspection, maintenance, and other services, Community Fire Prevention helps businesses meet government mandated requirements to remain operational. Businesses can also depend on Community Fire Protections for ASTTBC Certified Emergency Light Testing and other services associated with emergency lighting. For more, go to: http://www.comfire.ca/services/emergency-lighting/
Over the course of a year, many buildings experience some form of power outage. When that occurs, it's crucial that both emergency lighting and exit signs are fully operational to guide building occupants to safety.
Section 6.5 of the BC Fire Code outlines the following emergency light testing requirements:
Emergency Light Packs are to be inspected at intervals no greater than 1 month to ensure pilot lights operate, that there is no terminal corrosion, batteries are kept clean and dry, and that the unit will transfer to DC power in the event of a power loss.
Annually, the emergency light packs will require testing to ensure the emergency lighting units provide lighting for a duration equal to the design criterion under simulated power failure.
Upon completion of an annual test, charging conditions for voltage and current are measured to ensure the charging system is functioning correctly.
Community Fire Prevention supplies, installs, inspects, and services emergency lights & batteries in Surrey, Richmond, and Greater Vancouver. They work across all industries and sectors, including low and high-rise residential, commercial warehousing, industrial & manufacturing facilities, schools, hospitals, and retirement residences. By helping businesses understand the codes and remain compliant, they will help reduce the worry of insurance coverage eligibility.
For Emergency Lighting Products, installations, testing or inspections, contact Community Fire Prevention at 604-944-9242.
About the Company
Community Fire Prevention is a family owned business that has been servicing Metro Vancouver and the Fraser Valley since 1986. With 30 years in the fire industry, Community Fire Prevention is relied on by thousands of customers for all of their Fire and Life Safety needs.
For more information, visit http://www.comfire.ca/ or call (604) 944-9242.