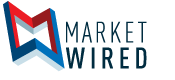 Media Advisory: CMHC to release annual Northern Housing Report
/EINPresswire.com/ -- OTTAWA, ONTARIO--(Marketwired - Jun 21, 2017) -
Canada Mortgage and Housing Corporation (CMHC) will release its annual Northern Housing Report tomorrow.
Focussing on Whitehorse, Yellowknife and Iqaluit, the report offers analysis of economic conditions, rental and resale markets, new construction and affordability.
The report will be made available on Thursday, June 22st at 11:00 am Eastern Time through the Housing Observer Online.
For more information on CMHC, visit our website or follow us on Twitter, YouTube, LinkedIn and Facebook.
Courtney Gillis
Senior Public Affairs Advisor
CMHC
(403) 515-3012