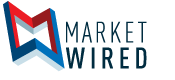 Chirpify Launches Social Media and Chat CRM
New Chirpify Dashboard yields valuable customer insights and meaningful ROI
/EINPresswire.com/ -- PORTLAND, OR--(Marketwired - June 21, 2017) - Chirpify, providers of conversational conversion and engagement loyalty solutions, today announced the ability to link personal social media and chat IDs with loyalty program and CRM databases, as well as a new CRM dashboard, enabling loyalty and social media marketers to segment members, view consumer engagement history, and instantly respond to consumers with content and rewards. With this connection, once obscure and anonymous social people become meaningful, identifiable customers that can be understood individually and in aggregate. Marketers can now discreetly mine customer information across social media and messaging to improve future marketing campaigns and calculate ROI.
"Over the past several years there has been an explosion of vendors supplying ways for marketers to obtain valuable insight data," said Chris Teso, CEO at Chirpify. "What's been missing in the ecosystem, and what all marketers are asking, is what to do with the data. Chirpify now provides a solution for both."
Connecting the Data
With the Chirpify engine, brands can natively connect social media and chat identity to their existing customer records by incentivizing customers to connect their social media accounts as part of their loyalty program. When this connection is made, the consumer obtains a remote control for marketing conversion and rewards, and the brand is able to listen, respond, and engage the consumer across multiple channels, all while gathering valuable CRM data.
Actionable Insights
The new Chirpify dashboard provides easier, quicker access to unique data available within the Chirpify engagement loyalty platform. The dashboard gives brands an easy way to segment audiences based on campaign, user, geolocation, influence, photos, posts, and more. Once segmented, marketers can choose who to engage, and what to engage them with -- whether it's a contest entry, points delivery, utility response, or other marketing outcome. The Chirpify platform supplies brands with both important consumer data, and the tools to do something meaningful with it. For example, Chirpify provides tools that enable marketers to surprise and delight customers, and respond to them automatically or with moderation.
"With Chirpify's platform we're able to surprise and delight our members at scale, while personally recognizing and interacting with them in real-time. Plus, the platform gives members another easy way to earn Marriott Rewards points, keeping them engaged with the program in between stays," said Amanda Moore, Senior Director, Social and Digital Marketing Loyalty at Marriott International.
Reporting & ROI
The Chirpify engine allows brands to take data analysis even further, calculating ROI with the data collected. For example, Chirpify customers have already used this data to determine that their socially connected loyalty members spend significantly more and purchase more frequently than those that are not connected via the Chirpify platform, with these customers often buying twice as frequently and spending 75 percent more than the average member.
About Chirpify
Chirpify is a provider of conversational conversion and engagement loyalty solutions that enable brands like Marriott, Dunkin' Donuts, and Columbia Sportswear to drive deeper customer engagement, acquire valuable data, and grow customer spend. Chirpify enables brands to modernize "spend and get" based loyalty programs, and activate brand campaigns, enabling their customers to use social media and messaging apps as a remote control for marketing conversion. Retail, hospitality, financial services and CPG organizations rely on Chirpify to amplify their cross-channel marketing campaigns, convert customers, and grow customer lifetime value. Chirpify is based in Portland, Oregon and can be found at www.chirpify.com.