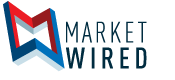 Franklin Electric Launches Simple-To-Use Pump Selector Software That Provides List Price Quoting
/EINPresswire.com/ -- FORT WAYNE, IN--(Marketwired - Jun 20, 2017) -  Franklin Electric Co., Inc. (NASDAQ: FELE) recently launched FE Select™, a digital pump selector software tool that makes product selection, configuration, and quoting easy for contractors and distributors. This online tool walks the user through the process from start to finish, requiring only the basic application data, such as flow and total dynamic head demands, to size many water systems. The software properly matches the components necessary for the desired application, provides a list price quote for the package, and then offers links to related informational product documentation. Wholesale users can quickly formulate a system package for their customers without the need for catalogs or verification from a Franklin Electric representative confirming that the quoted products are properly sized and compatible with the recommended primary components. Likewise, a contractor can generate a quote for the homeowner at list price, reducing waiting time and customer frustration. All Franklin Electric products will continue to be sold through licensed distributors, but now with FE Select, finding the appropriate products can be much easier.
Other features of FE Select include: 24/7 accessibility; a quick price option for selecting submersible motors, drives, and controls; and simple software navigation for quoting a complete pump package. A large selection of Franklin Electric products are already included in the software to quickly quote job requests serving the agricultural, irrigation, engineered products, and industrial markets. More products will continue to be added over time.
The FE Select link will appear on all applicable individual pump product pages on the Franklin Electric website. Users can simply click the link and start quoting. For more information on any product offering within Franklin Electric's product portfolio, visit www.franklinwater.com.
Franklin Electric is a global leader in the production and marketing of systems and components for the movement of water and fuel. Recognized as a technical leader in its products and services, Franklin Electric serves customers around the world in residential, commercial, agricultural, industrial, municipal, and fueling applications.
"Safe Harbor" Statement under the Private Securities Litigation Reform Act of 1995. Any forward-looking statements contained herein, including those relating to market conditions or the Company's financial results, costs, expenses or expense reductions, profit margins, inventory levels, foreign currency translation rates, liquidity expectations, business goals and sales growth, involve risks and uncertainties, including but not limited to, risks and uncertainties with respect to general economic and currency conditions, various conditions specific to the Company's business and industry, weather conditions, new housing starts, market demand, competitive factors, changes in distribution channels, supply constraints, effect of price increases, raw material costs, technology factors, integration of acquisitions, litigation, government and regulatory actions, the Company's accounting policies, future trends, and other risks which are detailed in the Company's Securities and Exchange Commission filings, included in Item 1A of Part I of the Company's Annual Report on Form 10-K for the fiscal year ending December 31, 2016, Exhibit 99.1 attached thereto and in Item 1A of Part II of the Company's Quarterly Reports on Form 10-Q. These risks and uncertainties may cause actual results to differ materially from those indicated by the forward-looking statements. All forward-looking statements made herein are based on information currently available, and the Company assumes no obligation to update any forward-looking statements.
Contact:
Eric Pulley
Franklin Electric Co., Inc.
Email Contact
260-827-5677

Media Contact:
Valerie Harding
Ripple Effect Communications
Email Contact
617-536-8887