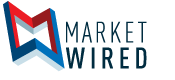 Danal Inc. to Fuel Global Expansion
Orange and Bangkok Bank make strategic investments in company
/EINPresswire.com/ -- SAN JOSE, CA--(Marketwired - June 19, 2017) - Danal, Inc., the global leader in mobile identity and authentication solutions, today announced that it has closed a strategic investment round with Orange and Bangkok Bank to accelerate its mission of expanding global coverage of its innovative and award winning Mobile Identity Platform.
Since its launch in 2014, Danal's Mobile Identity and Authentication Suite has quickly become the preferred fraud management, compliance, and onboarding solution for a variety of industries and markets. These companies have a global footprint and unique requirements across the countries that they operate in. As Danal is the sole partner that has live direct international Mobile Network Operator (MNO) connections it enables Danal to provide unique country specific differentiated identity service solutions.
Danal's patented technology solves for multiple use cases across various verticals such as Financial Institution, Healthcare, sharing economy (market places), e-commerce, hospitality, etc. The supported use cases range from solving for compliances (KYC, AML, TCPA, etc.), Identity proofing (computer vision, video streaming, biometrics and machine learning) and user experience improvements (auto form-fill, instant enrolment, guest check-out, etc.). Many of these unique use cases are in countries that are exclusively being solved by Danal's global real-time Mobile Identity Platform thereby setting Danal apart from all others in the industry.
Danal has been working with Orange since 2015, helping the global operator to open their APIs to markets in France, Spain, Poland and other European and African countries. Orange and Danal have launched the services with leading financial institutions in Europe. The two companies have jointly won the prestigious GLOMO award for its Check n Go Mobile Connect solution, at the recent Mobile World Congress 2017 in Barcelona. Danal is also working closely with all the major MNOs throughout Europe and GSMA, being a strong Mobile Connect standard advocate. The investment from Orange and Bangkok Bank will help Danal springboard its MNO coverage and banking partnerships throughout the continent.
"The investments expand the company's footprint in a number of countries throughout the world and accelerates global coverage for many of Danal's clients," said Jim Greenwell, CEO at Danal, Inc., "We will continue to expand Danal's Mobile Identity Platform into new industries and use cases that can take advantage of the unique data and solutions enabled only through MNO partnerships."
About Danal
Danal, Inc. is the premier provider of mobile identity and authentication solutions driven by unique real-time connections to mobile operator networks and data. Danal's award winning Mobile Identity Platform offers financial institutions and major retailers groundbreaking mobile transaction risk management services, compliance services such as TCPA and KYC, and streamlined, customer conversion solutions that lower customer abandon rates during registration and checkout. Danal, Inc. is a privately held US company whose investors include Discover Financial Services, Morgenthaler Group and majority shareholder Danal Co, Ltd., a publicly traded company (KOSDAQ) based in South Korea with offices worldwide.
About Orange -- www.orange.com