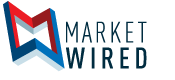 /NOTICE TO DISREGARD - TechInsights
OTTAWA, ON--(Marketwired - June 16, 2017) - We are advised by TechInsights that journalists and other readers should disregard the news release, "TechInsights Finds Microsoft Azure IP Advantage Portfolio Ranks First in Cloud Innovation" issued today, June 16, 2017, over Marketwired.

EIN Presswire does not exercise editorial control over third-party content provided, uploaded, published, or distributed by users of EIN Presswire. We are a distributor, not a publisher, of 3rd party content. Such content may contain the views, opinions, statements, offers, and other material of the respective users, suppliers, participants, or authors.