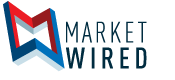 Brookfield Infrastructure Announces Change to Board of Directors
/EINPresswire.com/ -- BROOKFIELD, NEWS--(Marketwired - Jun 16, 2017) - Brookfield Infrastructure (NYSE:BIP)(TSX:BIP.UN) today announced that Rafael Miranda has stepped off the Board of Brookfield Infrastructure Partners Limited, the general partner of our partnership, in order to accept his appointment as a director of Brookfield Asset Management Inc. Mr. Miranda's appointment to the Board of Brookfield Asset Management Inc. was confirmed following receipt of shareholder approval at its annual general meeting earlier today.
Derek Pannell, Chairman of the Brookfield Infrastructure Board, stated "I would like to thank Rafael for his advice and guidance since joining the Board. His contribution to the success of Brookfield Infrastructure has been greatly appreciated."
Brookfield Infrastructure Partners is a leading global infrastructure company that owns and operates high quality, long-life assets in the utilities, transport, energy and communications infrastructure sectors across North and South America, Asia Pacific and Europe. We are focused on assets that generate stable cash flows and require minimal maintenance capital expenditures. Brookfield Infrastructure Partners is listed on the New York and Toronto stock exchanges. Further information is available at www.brookfield.com/infrastructure.
Brookfield Infrastructure is the flagship listed infrastructure company of Brookfield Asset Management, a leading global alternative asset manager with approximately $250 billion of assets under management. For more information, go to www.brookfield.com.

EIN Presswire does not exercise editorial control over third-party content provided, uploaded, published, or distributed by users of EIN Presswire. We are a distributor, not a publisher, of 3rd party content. Such content may contain the views, opinions, statements, offers, and other material of the respective users, suppliers, participants, or authors.