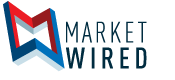 NexgenRx Announces Annual Meeting Results
/EINPresswire.com/ -- TORONTO, ONTARIO--(Marketwired - Jun 16, 2017) - NEXGENRX INC. (TSX VENTURE:NXG) ("NexgenRx" or the " Company ") is pleased to announce that all ordinary and special resolutions were passed at the Annual and Special Meeting of Shareholders, which was held today in Toronto, Ontario. An aggregate of 38,626,359 (64.28%) of the outstanding shares of the Company entitled to be voted at the meeting were represented in person or by proxy. The following five nominees were elected as Directors of the Company to serve until the next annual meeting of shareholders of the Company, or until their successors are elected or appointed: Ronald Loucks, Thomas Corcoran, David Rosenkrantz, Patrick Crowley and Charles Burns.
The following additional resolutions were also passed at the Annual and Special Meeting of Corporation Shareholders:
Approval of the appointment of Grant Thornton LLP as Auditors of the Company for the ensuing year; and
Ratification and approval of the stock option plan of the Company.
"I am delighted to welcome Charles Burns to our Board. Charles brings a wealth of industry experience and has been a strong supporter of NexgenRx as an investor and advisor for many years. We are looking forward to his new involvement as a Director", stated Ronald Loucks, President and Chief Executive Officer of the Company.
About NexgenRx
NexgenRx is Canada's only independent full service claims adjudicator with full front end administration capability. These combined capabilities allow NexgenRx to provide complete solutions to plan sponsors that need sophisticated health benefit technology applications, in a cost- effective manner. NexgenRx is committed to building partnerships with organizations looking to exceed the expectations of their clients and deliver superior administration and claims processing solutions at a competitive cost. More information on NexgenRx can be found at www.nexgenrx.com.
Caution Regarding Forward-Looking Statements - This news release contains certain forward looking statements, including statements regarding the business and anticipated financial performance of the Corporation. These statements are subject to a number of risks and uncertainties. Actual results may differ materially from results contemplated by the forward-looking statements. When relying on forward-looking statements to make decisions, investors and others should carefully consider the foregoing factors and other uncertainties and should not place undue reliance on such forward-looking statements.
Neither TSX Venture Exchange nor its Regulation Services Provider (as that term is defined in the policies of the TSX Venture Exchange) accepts responsibility for the adequacy or accuracy of the release.
Ronald C. Loucks
NexgenRx Inc.
President and CEO
416.695.3393 x801
Kelly Ehler CPA, CA
NexgenRx Inc.
Chief Financial Officer
416-695-3393x803