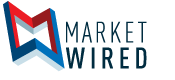 Shareholders Approve the Sale of Parlane's Big Bear Property to New Gold for C$2.5 Million
/EINPresswire.com/ -- VANCOUVER, BRITISH COLUMBIA--(Marketwired - Jun 16, 2017) - Further to its news release of May 15, 2017 Parlane Resource Corp. (TSX VENTURE:PPP) ("Parlane") reports that it held its Special Meeting of shareholders today, to vote on the proposed sale of all of Parlane's interest in the Big Bear Property, to New Gold Inc. (TSX:NGD)(NYSE MKT:NGD) ("New Gold") for total cash consideration of C$2.5 million.
Of the shares represented at the meeting, 99.9% voted in favour of the proposed transaction. The Big Bear Property, comprised of 62 mineral claims totaling 27,469.77 hectares, is on the Nechako Plateau, approximately 100 kilometres southwest of Vanderhoof. The property is located immediately northwest of New Gold's Blackwater deposit and east of New Gold's Capoose deposit.
The sale is subject to customary closing conditions and final acceptance by the TSX Venture Exchange.
ON BEHALF OF THE BOARD
Robert Eadie, President, Chief Executive Officer and Director
Neither the TSX Venture Exchange nor its Regulation Services Provider (as that term is defined in the policies of the TSX Venture Exchange) accepts responsibility for the adequacy or accuracy of this release.

EIN Presswire does not exercise editorial control over third-party content provided, uploaded, published, or distributed by users of EIN Presswire. We are a distributor, not a publisher, of 3rd party content. Such content may contain the views, opinions, statements, offers, and other material of the respective users, suppliers, participants, or authors.