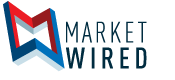 Canadian Real Estate Investment Trust Announces June 2017 Distribution
/EINPresswire.com/ -- TORONTO, ON--(Marketwired - June 15, 2017) - Canadian Real Estate Investment Trust ("CREIT") (TSX: REF.UN) today announced its June 2017 monthly distribution in the amount of 15.58 cents per unit (C$1.87 annualized). The June distribution will be payable on July 17, 2017 to Unitholders of record as at June 30, 2017.
CREIT is a real estate investment trust focused on accumulating and aggressively managing a portfolio of high-quality real estate assets and delivering the benefits of real estate ownership to Unitholders. The primary benefit is a reliable and, over time, increasing monthly cash distribution. CREIT owns a diversified portfolio of retail, industrial and office properties.
For further information:

Please visit our website at www.creit.ca

Or contact:

Mario Barrafato
Executive Vice President and
Chief Financial Officer
416-628-7872
mbarrafato@creit.ca