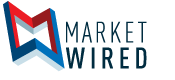 Music Makes the World Go Round
Renee Fleming
Click here for high-resolution version
Eason Chan
Click here for high-resolution version
Lang Lang
Click here for high-resolution version
Leon Ko
Click here for high-resolution version
/EINPresswire.com/ -- HONG KONG, CHINA--(Marketwired - Jun 14, 2017) - The Stars Shine Bright as a galaxy of celebrity supporters from around the world join in the First Initiative Foundation's (FIF) World In Tune Initiative and Gala Dinner, including leading American soprano Renée Fleming, known affectionately as "the people's diva," as well as music legend Eason Chan, considered by millions the "King of Cantopop."
The gala dinner will be held on June 21 at the InterContinental Hong Kong with a multi-Michelin-starred experience for the 400 VIP patrons. The charity event will be "in tune" with the FIF's latest initiative, demonstrating the power of music for world-wide mutual understanding and unity. 
One of the highlights of the dinner will be the unveiling of an upcoming FIF recording project. The world-known song I Want You To Be My Baby will feature for the first time ever the combined talents of Eason, Renée and influential Chinese concert pianist Lang Lang, heralded by the New York Times as "the hottest artist on the classical music planet," with new arrangements by award-winning composer Leon Ko. The new lively pop rendition, which will be released later in 2017 by Universal Music Hong Kong, will be in Cantonese, Mandarin and English. Proceeds will go to support FIF. 
"The World In Tune Initiative demonstrates the power of music and music education to unite us all -- and that's exactly what the world needs now," said FIF Chairman Michelle Ong.
The event will be supported by FIF's ongoing Principal Sponsor and Charitable Partner FANCL; French pâtisserie Dalloya; a total of 12-starred Michelin chefs, including Umberto Bombana of 8 1/2 Otto e Mezzo Bombana, Chan Yan- Tak of Lung Kin Heen (Four Seasons), Alvin Leung of Bo Innovation, and Julien Tongourian of Robuchon au Dome (Lisboa Hotel). The evening will be filled with sensational music by New Zealand Soprano Hayley Westenra, lauded London-based classical guitarist Yang Xuefei, award-winning HK-based Singaporean singer-songwriter Hanjin Tan, and popular HK cappella group Metro. There will also be a live auction of specially curated items and experiences.
Download photos:
https://www.dropbox.com/sh/6ki9b99woqnd9b3/AACZoEu_msFKIoMfdEYEuot4a/Photos?dl=0
First Initiative Foundation
FIF proactively creates a variety of initiatives locally and internationally to support the arts, music, education, scholarship, mentoring and Hong Kong heritage. FIF also pursues international cooperation and recognition of HK's excellence on the world stage. A remarkable global membership participates in FIF's charitable work. http://www.fif.org.hk/en/index.html
Image Available: http://www2.marketwire.com/mw/frame_mw?attachid=3148515
Image Available: http://www2.marketwire.com/mw/frame_mw?attachid=3148518
Image Available: http://www2.marketwire.com/mw/frame_mw?attachid=3148520
Image Available: http://www2.marketwire.com/mw/frame_mw?attachid=3148523


EIN Presswire does not exercise editorial control over third-party content provided, uploaded, published, or distributed by users of EIN Presswire. We are a distributor, not a publisher, of 3rd party content. Such content may contain the views, opinions, statements, offers, and other material of the respective users, suppliers, participants, or authors.