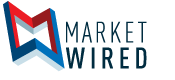 BlackBerry to Webcast Annual and Special Meeting on June 21, 2017
/EINPresswire.com/ -- WATERLOO, ONTARIO--(Marketwired - Jun 14, 2017) - BlackBerry Limited (NASDAQ:BBRY)(TSX:BB) will hold its Annual and Special Meeting of Shareholders on Wednesday, June 21, 2017 at 10 a.m. ET in Waterloo, Ontario. A live webcast can be accessed at http://ca.blackberry.com/company/investors/events.html.
About BlackBerry
BlackBerry is a mobile-native security software and services company dedicated to securing people, devices, processes and systems for today's enterprise. Based in Waterloo, Ontario, the company was founded in 1984 and operates in North America, Europe, Asia, Middle East, Latin America and Africa. The Company trades under the ticker symbols "BB" on the Toronto Stock Exchange and "BBRY" on the NASDAQ. For more information, visit www.BlackBerry.com.