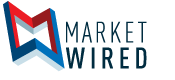 First Ever Social ID Verification Platform Mitigates Catfishing, ID Fraud
Legitifi Instantly Verifies, Validates Identities; Brings Peace of Mind
Legitifi is the first social identity verification app. It aggregates information from social profiles and lets users instantly verify others. It is a free opt-in platform that provides privacy, permission and accuracy.
Click here for high-resolution version
/EINPresswire.com/ -- SAN JOSE, CA--(Marketwired - Jun 14, 2017) - Whether it's a potential date, a handyman to fix your fence, or a new babysitter to watch the kids -- we as a society are now interacting with people we find online -- virtual strangers -- on a daily basis. This begs the question: Just who are these people, really? And, more importantly, can you trust them? According to the social ID verification experts at Legitifi, aggregating information from their social profiles is one way to prove that they are who they say they are. In stark contrast to the often outdated, non-existent or inaccurate data found through aggregated 'big data' feeds, first-party authorized data is the key to getting the real story about someone in real-time.
Lives Increasingly Led Online
Just how common is social ID fraud? The Federal Trade Commission reports that impostor scams -- criminals impersonating someone else to commit fraud -- are the third most common type of complaint filed. Social media and the rise of the sharing economy has opened the floodgates, giving dishonest, dangerous people the means to mask their true identities -- and potentially wreak havoc on our lives. Consider that LinkedIn recently reached 500 million users, and more than 2 billion Facebook profiles exist (approximately 11 percent of which are fake, by the way), and it becomes clear that safeguarding our increasingly intimate social interactions is of the utmost importance.
Know Before You Go
A powerful new tool for social consumers, the Legitifi platform uniquely allows users to simply use their phone to instantly verify and validate identities. Legitifi's unique algorithm pulls real-time data from top social media networks (Facebook, LinkedIn, Tinder, Google and Instagram), enabling you to qualify everyone you meet for safe, honest, transparent social interactions. Legitifi also accesses information from the national sex offender database. Just search by name, email or telephone number to see if a social contact is legitimate. Results display in seconds in an easy-to-understand Profile Completeness Meter, with social media results linked to a profile. The more complete the profile, the more legitimate the person is.
An opt-in platform, Legitifi is non-invasive, and lends privacy, permission and accuracy to personal relationships -- things that no big data company can claim. Couldn't find someone? The app downloads in seconds, making it easy to invite anyone to join via text or email. What do they have to hide?
"In today's world, taking someone at face value can put you -- and your loved ones -- at tremendous risk," noted Matthew Condensa, CEO for Legitifi. "With Legitifi, you don't have to take the bait, so to speak. Our goal is to encourage safety and honesty to create better communities and experiences -- we believe that good things happen to good people who make good choices." To that end, Legitifi takes 'doing the right thing' one step further, and donates 10 cents for every profile created to charity.
The Legitifi app is now available in the Apple App Store and on Google Play. Please visit www.legitifi.com for more information.
About Legitifi
Headquartered in San Jose, Legitifi is on a mission to inspire safe, honest relationships and social interactions. The first social identity verification app of its kind, Legitifi was developed to put a halt to scams such as catfishing and social identity fraud. Available for iOS and Android, Legitifi allows users to quickly and easily identify the people they meet online: dates, drivers, sitters/nannies, and more. The team behind Legitifi is made up of seasoned, digital tech executives whose personal experiences led them to determine that today's social interactions were seriously lacking safeguards, and wanted to do something to change that.
The Legitifi team holds the principle that doing the right thing has a positive effect on society as a whole. Giving back is a part of this, and the company donates 10 cents for every Legitifi profile created to one of six charities for human services, animal causes, environmental issues, religion and education. To learn more about Legitifi, please visit www.legitifi.com.
Connect with Legitifi:
Image Available: http://www2.marketwire.com/mw/frame_mw?attachid=3148385
Embedded Video Available: http://www2.marketwire.com/mw/frame_mw?attachid=3148390

Media Contact:
Justine Houston-Brown
Lages & Associates
(949) 453-8080
Email Contact