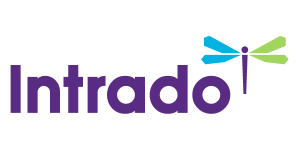 Jefferson Awards Foundation Honors Joe Torre, Deval Patrick, Sheila Johnson, Patrisse Cullors, Alicia Garza and Opal Tometi as 2017 National Public Service Honorees
The annual awards ceremony will be held June 22, 2017, in Washington D.C.
/EIN News/ -- Washington, D.C., June 12, 2017 (GLOBE NEWSWIRE) -- The Jefferson Awards Foundation, the nation's most prestigious and longest-standing organization dedicated to powering and celebrating public service, will honor individuals and organizations making a difference in their communities and the nation at its 45th Annual National Ceremony in Washington, D.C. The ceremony, to be held on June 22, 2017, at the Capital Hilton, will celebrate the foundation's storied history of inspiring action and multiplying service for maximum impact. Awards will honor students, grassroots unsung heroes, companies and their employees for their commitment to doing amazing work across our nation and the world.

 "For 45 years, our mission has been to amplify and celebrate those representing the very best of America – those who see a need and dedicated themselves to meeting it. We're proud to recognize these Americans on both a local and national scale that are dedicated to creating change," said Hillary Schafer, CEO of the Jefferson Awards Foundation. "This ceremony is about coming together to and providing a platform for amazing people to multiply their impact."
 At this year's ceremony, the Jefferson Awards Foundation will honor Sheila Johnson with the S. Roger Horchow Award for Outstanding Public Service by a Private Citizen. As a business-woman and entrepreneur, Johnson has spent her career paving the way for women and minorities. She has served as a global ambassador for CARE, a leading humanitarian organization that combats global poverty by empowering women; and currently serves on the Executive Committee of the United States Golf Association, where she has led the push for greater diversity in the sport and on the leadership council of Harvard Kennedy School's Center for Public Leadership, where she created a Fellowship for emerging leaders working to address disparities in predominantly African-American and other underserved communities. Previous recipients of this prestigious award include comedian Bob Hope, former U.S. President Jimmy Carter and Charles Best, founder of DonorsChoose.org. 
 Former Massachusetts Governor and investor Deval Patrick will receive the U.S. Senator John Heinz Award for Outstanding Public Service by an Elected or Appointed Official at the ceremony for his outstanding commitment to advancing civil rights and ensuring all citizens have greater opportunity throughout his career. He will join the ranks of previous award recipients including former Arizona politician Gabrielle Giffords, Justices Ruth Bader Ginsburg, Sonia Sotomayor and politician and sociologist Daniel Patrick Moynihan.
 Major League Baseball Hall of Fame Manager Joe Torre will be honored with the award for Outstanding Public Service in Sports for his commitment to ending domestic violence. Torre, along with his wife Ali, co-founded the Joe Torre Safe At Home Foundation to provide education in order to end the cycle of domestic violence and save lives. Reaching more than 12,000 middle and high school students annually through its educational programming, Margaret's Place, in Los Angeles and metropolitan New York, Safe At Home has reached more than 60,000 students since 2002, through individual and group counseling, school-wide campaigns, peer leadership and educational opportunities. Previous recipients of this award include Troy Vincent, Mark Ein, Mariano Rivera, Drew Brees, Eric Decker and Freddie Jackson.
 Patrisse Cullors, Alicia Garza and Opal Tometi, founders of the Black Lives Matter movement, are each being honored with the Samuel S. Beard Award for Outstanding Public Service 35 Years or Younger. With an unwavering diligence to uphold civil rights and social justice, Cullors, Garza and Tometi are leading a movement that echoes around the world. Previous recipients of this award include Steven Jobs, Peyton Manning, Lauren Bush Lauren and Anthony Shriver.
 At the National Ceremony, chaired by philanthropist and entrepreneur Mark Ein, the Jefferson Awards Foundation will present awards to the top schools in its Students In Action program and top employees in the Champions program. The foundation will also present five grassroots unsung heroes with the Jacqueline Kennedy Onassis Award for Outstanding Public Service Benefiting the Local Community, a national award.
This year's event is sponsored by United Steel Workers, Subaru of Indiana Automotive, Vodafone, the National Football League, CNO Financial Group and Clearsight Advisors. To find out more information about the gala or purchase tickets please visit: http://bit.ly/2qJbEkx
About the Jefferson Awards Foundation
 The Jefferson Awards Foundation (JAF) powers others to have maximum impact on the things they care about most. They are the largest multiplier of public service in America. Through celebration, they inspire action. With programs and partnerships, they drive Americans to change their communities and the world. They are celebrating 45 years of powering public service. To learn more about the Jefferson Awards Foundation, visit: JeffersonAwards.org or engage with their community on Instagram, Twitter, Snapchat and Facebook.
-###-
Attachments:
A photo accompanying this announcement is available at http://www.globenewswire.com/NewsRoom/AttachmentNg/10e4a0e6-07e7-4531-a28d-0e37f8c07d7a
Mary Stankiewicz
The Jefferson Awards Foundatoin
2163374636
mary@thinkbelle.com