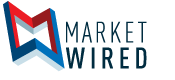 GSX Webinar: When Office 365 is Slow
Understanding Outlook and Office 365 Performance Issues
/EINPresswire.com/ -- BOSTON, MA--(Marketwired - Jun 12, 2017) -  GSX Solutions [www.gsx.com], the leading provider of monitoring solutions for messaging, collaboration, and mobility applications, today announced a new webinar. A Technical Deep-Dive, on the metrics driving Outlook and Office 365 performance complaints. Microsoft MVP and Certified Master, Gary Steere, will be the featured speaker of the webinar. With nearly 20 years of experience in technology, Gary has always maintained a passion for delivering an exceptional user experience in complex Office 365 and hybrid scenarios. Registration for the webinar is now available at: http://www.gsx.com/webinar-understanding-outlook-and-office-365-performance-issues
Who:
Administrators who deal with Office 365 service delivery
What:
This technical webinar is designed to help Office 365 admins understand the performance metrics that are behind the tickets and the complaints to improve overall end-user experience.
We'll dissect user actions, dig into the response times and show you what is really happening when tickets come in saying "Outlook is slow."
E.g. A 30% packet loss rate is terrifying. However, your users in Outlook may not even notice because only select actions in Outlook show users that the network is suffering significant issues. 
Learn how to read the user perception and convert into actionable data.
When:
Tuesday, June 20th, 2017 at 11am - Eastern time zone (US & Canada) / 5pm - Central Europe time zone
Where: Please sign up today at http://www.gsx.com/webinar-understanding-outlook-and-office-365-performance-issues
About GSX Solutions
GSX Solutions is the leading provider of monitoring and management solutions for messaging, collaboration, and mobility applications. At the core of GSX's mission is the end-user experience, ensuring smooth and uninterrupted service delivery. GSX Monitoring provides exceptional user satisfaction within complex on-premises, hybrid, and cloud scenarios by providing IT teams with deep insights into the user experience. GSX Management for Office 365 includes powerful usage reporting, security auditing, and enterprise-class administration. GSX is a Microsoft Systems Center Alliance Partner and a Microsoft Gold Partner. For more product information and partner opportunities, please visit www.gsx.com.