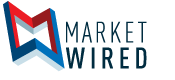 Baristas White Coffee to be Featured During Shark Tank on CNBC to 35 Million Households
/EINPresswire.com/ -- SEATTLE, WA--(Marketwired - Jun 9, 2017) - Baristas Coffee Company (OTC PINK: BCCI) announced that CNBC will air a series of special product highlight spots featuring Baristas white coffee single serve cups during Shark Tank episodes to 35 million households. The spots will run during prime time between 7pm and 11pm.
Barry Henthorn CEO stated: "Shark Tank has become one of the most entertaining and educational shows relating to creating and building a business in the country. Having Baristas White Coffee single serve cups seen during episodes of Shark Tank will introduce this truly unique product to consumers across the country. This has only been made possible by the positive and immediate response that Baristas has received from its first week of its advertising campaign."
Baristas recently kicked off a national multi-faceted advertising campaign which combines digital display advertising driving traffic directly to Amazon with a broad reaching terrestrial (over the air) radio campaign on over 120 stations nationally utilizing the top radio platform in the country. This week Baristas added Spotify the world's most listened to streaming music to its campaign currently underway. This campaign is the initial expansion of advertising and focuses exclusively on the unique white coffee Keurig cups. A media plan has been developed extending out over the next 6 months focusing on the expanding Baristas White Coffee product line as well as other Baristas products soon to be announced.
Baristas partnered with Amazon, the most valuable retailer in the United States, to offer the only White Coffee single serve cups compatible with the Keurig® K-Cup® Brewing System 2.0 available on www.amazon.com at: https://www.amazon.com/Baristas-White-Coffee-Single-Arabica/dp/B018VYS7YW/ref=sr_1_1_a_it?ie=UTF8&qid=1496872256&sr=8-1&keywords=baristas+white+coffee through "Amazon Prime".
White Coffee is a rarity and is developed using a slow and low heat roast that preserves a much higher caffeine level than a traditional roast. Because the beans have been under-roasted, white coffee has a lighter taste than traditional coffee and is described as both neutral and nutty.
About Shark Tank:
Shark Tank is a critically acclaimed and Emmy-winning business-themed reality show in its ninth season, from MGM Television in association with Sony Pictures Television, which has reinvigorated entrepreneurship in America. The Sharks are tough, self-made, multi-millionaire and billionaire tycoons who search to invest in the best businesses and products that America has to offer. The Sharks give people from all walks of life the chance to chase the American dream, and potentially secure business deals that could make their dreams come true. "Shark Tank" has become a culturally defining series and is the recipient of the 2016, 2015 and 2014 Emmy Award for Outstanding Structured Reality Program.
The Sharks are billionaire Mark Cuban, owner and chairman of AXS TV and outspoken owner of the 2011 NBA champion Dallas Mavericks, real estate mogul Barbara Corcoran; "Queen of QVC" Lori Greiner; technology innovator Robert Herjavec; fashion and branding expert Daymond John; and venture capitalist Kevin O'Leary. Mark Burnett, Clay Newbill, Yun Lingner and Phil Gurin are the executive producers of Shark Tank, which is based on the Japanese "Dragons' Den" format, created by Nippon Television Network Corporation.
About Baristas Coffee Company:
www.baristas.tv Baristas is a national Coffee Company that is recognized throughout the US. It currently produces and sells coffee related products under the Baristas brand. The Baristas White Coffee single serve cups compatible with the Keurig 2.0 brewing system is the bestselling product in its category. Baristas also markets other coffee related products. Baristas gained mainstream exposure when it was the subject of "Grounded in Seattle" the reality show special feature which aired on WE tv. Baristas has recently refocused its business to focus on its wholesale and direct to consumer coffee based products such as single serve coffee pods compatible with Keurig 2.0 brewing system. Baristas special "Espresso Blend" and its revolutionary "White Coffee" have become strong sellers, with the lightly roasted 3X the caffeine, "White Coffee" becoming the number one white coffee Keurig compatible cup in the nation.

EIN Presswire does not exercise editorial control over third-party content provided, uploaded, published, or distributed by users of EIN Presswire. We are a distributor, not a publisher, of 3rd party content. Such content may contain the views, opinions, statements, offers, and other material of the respective users, suppliers, participants, or authors.