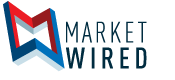 7Park Data Releases New Streaming Intelligence Report On International Over-The-Top Video Viewership Trends
New Report Maps Global Trends in Viewership of Netflix
/EINPresswire.com/ -- NEW YORK, NY--(Marketwired - June 08, 2017) - 7Park Data, the technology company providing data-driven market insights to businesses around the world, today released the latest Insight Series report on international video streaming, which tracks actual streams across major international markets, including TV and movie preferences, and production studio rankings for services like Netflix. The report is based on the company's industry-leading Streaming Intelligence product, currently available for subscription, and offers insights into consumer preferences for non-traditional video content including on-demand and over-the-top content (OTT).
Top insights from the latest report "Streaming Intelligence: Data and Insights in International TV & Movie Entertainment" include:
Netflix TV is expanding consumption around the world. Many international markets are experiencing double and triple digit growth, year over year, in spite of small content libraries. Much of this success is due to region-specific content and native language offerings.
How viewership and episode duration preferences differ domestically and internationally. In the U.S., less than half of all Netflix streams are hour-long TV episodes, whereas in France and other places, hour-long shows make up the majority of Netflix streams.
The role of original content in the U.S. and abroad. In the U.S., only 15% of all Netflix TV streams are of original content, whereas in places like India, originals account for 35%.
Also:
Rankings of leading TV and movie studios by country
Genre preferences by country
Selected rankings of TV shows by country and genre
"Netflix's global expansion continues to be successful as viewers across the globe adopt the platform and deepen their engagement. According to our latest Streaming Intelligence report, despite relatively smaller content libraries in some markets, Netflix experienced double or triple-digit year-over-year streaming growth in many international markets in the first quarter of 2017," said Christopher Coby, senior industry analyst - entertainment, 7Park Data. "Several dynamics are driving Netflix growth including global tastes for both American and regionally-focused content particularly 'hour-long' TV and movies. Netflix is also fueling discovery of new content bringing several foreign genres like anime and regional comedies deeper into new global markets."
To download this report, please visit: https://blog.7parkdata.com/anime-colombia-global-tastes-content
About 7Park Data Streaming Intelligence
7Park Data will release regular insights reports from its Streaming Intelligence product. This report was developed by 7Park Data utilizing a unique set of insights into streaming video on demand (SVOD) usage and content preferences. The global panel includes one million active OTT streaming service users that collectively stream over one million hours of content each day. To subscribe to the TV Intelligence reports, please visit: http://7parkdata.com/products/tv-intelligence/
About 7Park Data
Powered by real-time behavioral data from more than one billion global consumers, 7Park Data is the trusted source of consumer and business insight for industry-leading global businesses. Our proprietary insights platform contextualizes anonymous viewing, mobile, web and purchasing data -- collected in real-time from more than one billion consumers from more than 100 countries -- with in-house expert analysis to deliver unprecedented clarity into marketplace trends, evolving customer preferences, and investment opportunities. Data-driven businesses depend on 7Park Data intelligence for more accurate benchmarking, forecasting, and strategic decision making. 7Park Data was founded in 2012 and is headquartered in New York City. For more information, please visit www.7parkdata.com.