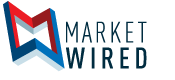 Hot Toronto Condo Market Showing Signs of Stabilizing
Toronto condominium specialist Franco Di Natale, a realtor with Right At Home Realty Brokerage Inc. and founder of the Toronto Condo Team, reports that the Toronto and GTA condominium market is still heated, but is now showing signs of stabilizing.
/EINPresswire.com/ -- TORONTO, ON--(Marketwired - June 07, 2017) - Toronto condominium specialist Franco Di Natale, a realtor with Right At Home Realty Brokerage Inc. and founder of the Toronto Condo Team (www.TorontoCondoTeam.ca), reports that he believes the hot Toronto condo market is showing signs that it may begin to stabilize. "Although multiple offers are still the norm across most of the GTA, I have seen indicators to suggest that the Toronto condominium market may be cooling a degree or two. I am in no way suggesting that we will witness a major slowdown in the market anytime soon, not while interest rates stay low. I do see the condo market becoming more stable in the months ahead and getting back to how things were before they got out of control with record-high price increases and bidding wars," says
Di Natale.
"In northern regions of the GTA like Aurora and Richmond Hill, I have seen more inventory come on the market, especially for low-rise homes and townhomes. In Metropolitan Toronto, I also see an increase in the number of condo listings and more selection. Increased inventory is certainly good news for buyers as lack of inventory has been a key factor in driving prices. More listings may ease the upward momentum. Still, prices continue to climb. Sellers are pricing their condos at what others in the area sold for one or two months before, and are re-listing at much higher prices if the hold back on multiple offers fails. I had a house listing downtown Toronto that was priced just over the $1 million mark. It received offers well-over listing price, and the seller refused them all. Realtors called verbally next day offering $100k more than the top offer says Dinatale.
"Since the Foreign Buyers tax news, I have seen fewer multiple offer bids. From my experience, the Foreign Buyers tax will have some effect on the market, although, according to the TREB, the percent of foreign buyers in Toronto is very low. I had a client call me from the U.S. who wanted to purchase a Toronto condo. When I mentioned she would have to pay a 15% Foreign Buyers tax, she backed out, choosing to invest in Florida instead. When the province of BC introduced measures to curb foreign buyers, I believe the buyers that Vancouver lost turned to Toronto to park their money, causing an increase in pricing and short supply of product. What is most important to note is that the fundamentals that having been driving the Toronto condo market are still there. Low interest rates, lack of inventory, and high demand will keep prices rising in all segments of the condo market, although, I believe, at a less frenzied pace," says Di Natale.
About Right at Home Realty Brokerage Inc. Toronto Condo Team: Find the perfect condo, townhouse, or loft in Toronto with the Toronto Condo Team of Right at Home Realty Brokerage. Established in 2004, the Toronto Condo Team specializes exclusively in marketing and selling Toronto condominium properties. Knowledgeable real estate professionals with years of experience, the Toronto Condo Team knows the Toronto condominium market inside and out. They are driven to get sellers top dollar for their condo property and work tirelessly to find buyers the perfect new or resale Toronto condominium or loft. Browse through hundreds of Toronto condo listings that match buyers with condos for sale and condos for rent through refined search on their website www.TorontoCondoTeam.ca. Whether buying, renting or selling, you can trust the Toronto Condo Team for all your Toronto real estate needs.