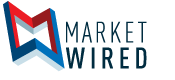 Jackpotjoy PLC Results of 2017 AGM
/EINPresswire.com/ -- LONDON, UNITED KINGDOM--(Marketwired - Jun 7, 2017) - Jackpotjoy PLC (LSE: JPJ)
JACKPOTJOY PLC
Results of 2017 Annual General Meeting
Jackpotjoy plc (LSE: JPJ), (the "Company"), the largest online bingo-led operator in the world, is pleased to announce that at the Company's Annual General Meeting held on Wednesday 7 June 2017, all of the resolutions, as set out in the Notice of Annual General Meeting, were duly passed.
All resolutions were voted on by means of a poll.
Click on, or paste the following link into your web browser, to view the associated PDF document.
http://www.rns-pdf.londonstockexchange.com/rns/4651H_1-2017-6-7.pdf

EIN Presswire does not exercise editorial control over third-party content provided, uploaded, published, or distributed by users of EIN Presswire. We are a distributor, not a publisher, of 3rd party content. Such content may contain the views, opinions, statements, offers, and other material of the respective users, suppliers, participants, or authors.