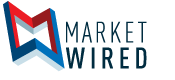 VIQUA Adds Photoregister Mobile Solution for Faster, More Accurate Customer Data and Insight
/EINPresswire.com/ -- DENVER, CO--(Marketwired - June 06, 2017) - VIQUA, the world's largest supplier of residential and light commercial UV water disinfection systems, has joined forces with Registria to offer Photoregister℠ as a new mobile customer onboarding and product registration solution for its systems. By replacing traditional paper registration cards with a mobile solution that uses native mobile functions like text and the camera, VIQUA will quickly gain more accurate customer data, and ensure customers receive timely information and updates on replacement parts for their systems.
Photoregister makes it easy for VIQUA customers worldwide to register their new water disinfection system. Labels with the Photoregister icon are located directly on the product, and customers simply snap a photo with their mobile device and text it to the code on the label. Customers outside the U.S. can upload the photo via a Web solution or through Facebook Messenger, making it easy to register no matter their mobile carrier or service plan.
Previously, VIQUA's paper and online product registration process included open-ended fields to collect customer information, including contact, product and purchase location, which led to challenges with data quality. With Photoregister, once a photo is sent, customers receive a link to a registration site with input fields, many of which are pre-populated based on information from the customer's mobile device. The solution also provides a customized drop-down list of local dealers - based on the customer's IP address - that they can choose from to indicate where they purchased their VIQUA system.
With a growing list of more than 1,700 dealers globally, identifying the specific location where the customer purchased their water disinfection systems from is critical for VIQUA to provide customers with helpful service for their systems. Once VIQUA knows which dealer sold a product to a customer, the company can then help dealers connect with customers to provide important annual reminders to replace the UV lamps within the disinfection system. Making the process even more seamless, Photoregister integrates directly with VIQUA's Salesforce database.
"Our customer information will come to us much more quickly and accurately, which is so important for a product line that requires regular maintenance," said Josh Richardson, Director of Marketing for VIQUA. "We are excited about the possibilities this mobile solution will offer for maximizing our customer onboarding experience in the future."
VIQUA has begun the initial implementation of Photoregister, and the company plans to add more onboarding features in the future to welcome customers, offer automatic renewal of replacement parts, and gather customer feedback.
About Registria
Registria is an award-winning software-as-a-service company that enables the world's leading product brands to deliver a powerful post-purchase customer journey for their buyers. Purpose built for manufacturers, Registria integrates technology with digital marketing to connect a brand's sales, marketing and service capabilities to successfully onboard new buyers and guide them throughout their ownership experience.
Photoregister(SM), Registria's mobile registration solution, provides the fastest way for consumers to register new product purchases via text, email, web, or social messaging. Photoregister is offered on more than 70 percent of all major appliances in the U.S., becoming the standard for that industry. Over 30 million U.S. households have registered products using Registria solutions.
About VIQUA
VIQUA is proud to be the world's largest supplier of residential UV water disinfection systems, providing safe water without the use of chemicals. Whether you choose a point-of-entry or a point-of-use system, your VIQUA UV system will disinfect your drinking water, keeping you and your family safe from microbiological contaminants. Our promise to you is clear: simply safe water.
MEDIA CONTACT:
Jill Petersen
Ballard Communications Ltd.
Phone: 206-683-5225
Email contact