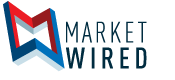 Senator Minerals Enter Into Standstill Agreement with Respect to Carter Lake Uranium Project
/EINPresswire.com/ -- VANCOUVER, BRITISH COLUMBIA--(Marketwired - Jun 6, 2017) - Senator Minerals Inc. (TSX VENTURE:SNR)(OTC PINK:SNRAF)(FRANKFURT:T1KA) ("Senator" or the "Company") is pleased to announce that the Company has entered into a standstill agreement with Gunnar Minerals Corp. ("Gunnar Minerals") pursuant to which Gunnar Minerals has agreed that the Company will have the exclusive right to acquire a controlling interest in the Carter Lake Uranium Project. The standstill allows the Company to continue to move forward with due diligence on the project with a view to completing the acquisition in the near term.
The Carter Lake Uranium Project is located in the southwestern corner of the Athabasca Basin, Saskatchewan. The project covers approximately 1113 hectares on the Carter Lake Corridor, an exploration zone adjacent to the prolific Patterson Lake Corridor, which hosts two of the most significant uranium deposits in the basin: Nexgen's Arrow Deposit and Fission's Patterson Lake South Deposit. The project lies near the eastern edge of the Clearwater Domain, approximately 21 kilometres northeast of the Patterson Lake property, which has a reported resource estimate of total of 2,011,000 tonnes of 1.83% U3O8 containing 81,111,000 pounds of U3O8 including the R780E High Grade Zone estimated to contain 45,079,000 pounds U3O8 at 18.22% U3O81 and inferred mineral resources are estimated to total 785,000 tonnes at 1.57% U3O8 containing 27,157,000 pounds of U3O8 including the R780E High Grade Zone estimated to contain 13,898,000 pounds U3O8 at 25.06% U3O81. (Fission Uranium Corp. PEA September 14, 2015). Nexgen Energy Ltd. has reported (March 31, 2017) that the Arrow Deposit's Mineral Resource comprises an indicated mineral resource of 179.5 M lbs of U3O8 within 1.18M tonnes grading 6.88% U3O8, and an inferred mineral resource of 122.1 M lbs of U3O8 contained within 4.25 M tonnes grading 1.30% U3O8.
The Carter Lake Uranium Project, which borders Purepoint/Cameco/AREVA's Hook Lake Project to the east, has basement depths estimated at between 400-500 metres, within the general discovery range of the McArthur River mine. The principal exploration target at Carter Lake is approximately 4.7 kilometres of subsurface conductive anomalies, identified in a 2006 MegaTEM survey and a 2008 VTEM survey, both completed by ESO Uranium Corp. The anomalies are interpreted as a conductive horizon, at or above the unconformity and which may be indicative of hydrothermal enrichment.
For further information concerning the Company's proposed acquisition of the Carter Lake Uranium Project, readers are encouraged to review the Company's news releases of April 24th and 25th, and May 29th. Completion of the acquisition remains subject to due diligence and negotiation of definitive documentation. Readers are cautioned that there can be no assurance that the acquisition will be completed in a timely fashion or at all.
Peter Born, P.Geo., a Qualified Person, has reviewed and approved the disclosure of technical information within this news release.
Tim Fernback
President & CEO
Neither TSX Venture Exchange nor its Regulation Services Provider (as that term is defined in policies of the TSX Venture Exchange) accepts responsibility for the adequacy or accuracy of this release.
Statements in this release that are forward-looking information are subject to various risks and uncertainties concerning the specific factors disclosed here. Information provided in this document is necessarily summarized and may not contain all available material information. All such forward-looking information and statements are based on certain assumptions and analyses made by management in light of their experience and perception of historical trends, current conditions and expected future developments, as well as other factors management believes are appropriate in the circumstances. These statements, however, are subject to a variety of risks and uncertainties and other factors that could cause actual events or results to differ materially from those projected in the forward-looking information or statements. Important factors that could cause actual results to differ from these forward-looking statements include those described under the heading "Risks Factors" in the Company's most recently filed MD&A. The Company does not intend, and expressly disclaims any obligation to, update or revise the forward-looking information contained in this news release, except as required by law. Readers are cautioned not to place undue reliance on forward-looking information or statements.