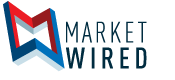 Holistic Labs launches the first IoT network analytics platform with distributed intelligence for service personalization
Digital Butler analytics platform showcased using Qualcomm Technologies' IoT solutions at COMPUTEX 2017
Auto Discovery of Connected Home
Click here for high-resolution version
Comprehensive device profile with matched FAQs
Click here for high-resolution version
Comprehensive network health assessment
Click here for high-resolution version
/EINPresswire.com/ -- CAMPBELL, CA--(Marketwired - June 05, 2017) - Holistic Labs today announced the availability of the Digital Butler analytics platform with three complementary products built to address the needs of CE companies, service providers, and retailers serving customers at the point of sale, initial setup and ongoing support stages in the product lifecycle.
The modular platform with its intelligence distributed across the cloud and at the edge has been designed to ease implementation by customers and ODMs and supports phased adoption based on their needs. The device agents support Qualcomm Technologies, Inc.'s control and automation platforms, including QCA4010, QCA4531 and QCA4020, Qualcomm® Mesh Networking Platforms, including IPQ4019, IPQ4028 and QCA9984, and the Qualcomm® Snapdragon™ 820 processor. This streamlines integration and supports additional use cases on IoT hubs, routers and other devices using Qualcomm Technologies' solutions and equipped with the Digital Butler's platform.
Solutions powered by the platform include:
DB Insights™ - Promoting loyalty with actionable digital insights
Enabling personalized interactions with customers at scale in real time through relevant and timely offers, periodic network health reports and more.
DB Connect™ - Eliminating returns. Setup made easy
Tools for field forces and end consumers to enable easy configuration of services and products, providing instant gratification for consumers.
DB Scope™ - Taking the guesswork out of tech support
Brand-neutral diagnostics powering remote agent support, user self-help and contextual "buddy" and Pro collaboration changing the economics of support through fewer support calls and shorter call durations.
"Smart home product companies and service providers are challenged with cost-effectively managing across the customer lifecycle, from personalized sales offers, to streamlined set-up and ongoing technical support," said Bala Balachander, CEO of Holistic Labs, "Holistic Labs has developed the Digital Butler platform to help companies address these issues and can offer highly optimized solutions for their needs."
Qualcomm and Snapdragon are trademarks of Qualcomm Incorporated, registered in the United States and other countries. Other product and brand names may be trademarks or registered trademarks of their respective owners.
Qualcomm Snapdragon and Qualcomm Mesh Networking Platform are products of Qualcomm Technologies, Inc.
Image Available: http://www.marketwire.com/library/MwGo/2017/6/1/11G140157/Images/Screen_Shot_2017-06-02_at_9.19.34_AM-8acd4485fad683ed985ccc09771f1f77.jpg
Image Available: http://www.marketwire.com/library/MwGo/2017/6/1/11G140157/Images/Device_detail-3cd6286182e1a6728e4ae01125c1e905.jpg
Image Available: http://www.marketwire.com/library/MwGo/2017/6/1/11G140157/Images/Screen_Shot_2017-06-02_at_9.18.40_AM-7a923200031e859c8b6a48ea04c6db8a.jpg