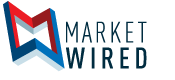 Foreign Tax Impacting Toronto Condo Market
Toronto condominium specialist Franco Di Natale, founder of the Toronto Condo Team and realtor with Right At Home Realty Brokerage Inc., reports his observations on how the Ontario foreign buyers tax has affected the Toronto condominium market
/EINPresswire.com/ -- TORONTO, ON--(Marketwired - June 05, 2017) - Toronto condo realtor Franco Di Natale of Right At Home Realty Brokerage Inc. and founder of the Toronto Condo Team (www.TorontoCondoTeam.ca), reports that the recently introduced Ontario The Non-Resident Speculation Tax is beginning to show signs of making an impacton the Toronto condominium market. The 15 percent tax, now added to home purchases by non-resident foreigners, was introduced by the Ontario Liberal government in April with the aim of cooling Toronto's hot real estate market. According to the Toronto Real Estate Board, since the tax was implemented, prices and new listings continue to rise across the GTA, although overall sales declined in April, except for condominiums which enjoyed an 8 percent increase in sales. While Di Natale believes that the tax has helped to slow down rapidly rising Toronto property prices and reduced the number of multiple offers, he thinks the tax is bad for the economy.
"The Non-Resident Speculation Tax will not only keep offshore buyers from investing in Toronto residential real estate, but it will also negatively impact foreign company investment. The tax makes it much harder to attract foreign corporations that offer good paying jobs to set up shop in the city. It is also detrimental to foreign companies already here. There are many American companies in Toronto, with American employees. Because of the tax, fewer Americans with job placements will buy in the city. Instead, they will rent in Toronto's tight rental market. It is hard to estimate the value that non-residents bring to the city. They help the economy create jobs, which in turn, creates tax revenue as well. Fewer foreign residents mean less money spent on goods and services and fewer jobs," says Di Natale.
"I personally feel the 15 percent tax on purchases by non-resident foreigners is too high and that it only benefits the government. If anything is going to take pressure off the market and stop Toronto homes from continuingly shooting skyward, it will be increasing the interest rates at the bank. Low-interest rates are driving this market. Cheap money is the reason why some people may be spending more on real estate than they otherwise would. The scarcity of new serviced development land is another problem that must be addressed. The Province cut back on approvals years ago, causing an inventory shortage and contributing to escalating home prices. The Ontario government needs to work on fast-tracking approvals so developers can start building some much-needed inventory. What is especially need are high-density, high-rise condominium developments, for first time buyers and buyers that can no longer afford a single family home in Toronto," adds Di Natale.
About Right at Home Realty Brokerage Inc. Toronto Condo Team: Find the perfect condo, townhouse, or loft in Toronto with the Toronto Condo Team of Right at Home Realty Brokerage. Established in 2004, the Toronto Condo Team specializes exclusively in marketing and selling Toronto condominium properties. Knowledgeable real estate professionals with years of experience, the Toronto Condo Team knows the Toronto condominium market inside and out. They are driven to get sellers top dollar for their condo property and work tirelessly to find buyers the perfect new or resale Toronto condominium or loft. Browse through hundreds of Toronto condo listings that match buyers with condos for sale and condos for rent through refined search on their website www.TorontoCondoTeam.ca. Whether buying, renting or selling, you can trust the Toronto Condo Team for all your Toronto real estate needs.
Keywords: Toronto condos for sale, Toronto lofts for sale, Toronto condo sales, Toronto condo listings, luxury Toronto condos, luxury condos for sale in Toronto, Toronto lofts, Toronto condo agent, Toronto condo listings, GTA condos for sale, GTA condo listings, Toronto Condo specialist
Contact Information:
Franco Di Natale
Sales Representative - Founder
Toronto Condo Team
Right At Home Realty Inc.
1396 Don Mills Rd. B121
Toronto ON M3B 0A7
Cell: 416-918-7620
Phone: 416-918-7620
Email: franco@torontocondoteam.ca
www.torontocondoteam.ca