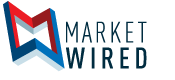 LogiGear Announces Latest Version of TestArchitect, the Test Automation Platform, Available at No Cost
LogiGear introduces the "Freemium" launch of TestArchitect Team
/EINPresswire.com/ -- FOSTER CITY, CA--(Marketwired - Jun 5, 2017) - LogiGear, a world leader in software testing solutions, today announced the newest addition to the TestArchitect™ family, TestArchitect Team. This new edition of TestArchitect is available online at testarchitect.com and is customized to meet small teams' software testing needs.
TestArchitect Team is a module-based, action-driven, no-coding test acceleration platform that reduces the time required to create, maintain, and execute large-scale test automation. Offered for free, it is a cost effective solution for building sustainable test automation assets, enabling quick testing for rapid and continuous releases. TestArchitect Team allows two node-locked users per company, and forum support for functional testing. This new paradigm strongly offers small teams with not only access to automated testing but also a turnkey solution to jumpstart even the most ambitious test automation implementation. LogiGear has also updated the existing TestArchitect Product Line to have two versions, TestArchitect Team and TestArchitect Enterprise, and is retiring the existing TestArchitect Mobile, Professional and Professional for Visual Studio line.
LogiGear's TestArchitect line of solutions optimizes test automation production by providing an out-of-box library of pre-programmed actions that fulfill most functional testing needs, including interacting with GUI controls spanning across Desktop, Web and Mobile, Web Service, OS, command-line, database, images and more. Additionally, TestArchitect's reporting and dashboard functions provide centralized, real-time and actionable information to help IT teams assess application quality.
"We're breaking the mold with the introduction of a free edition, TestArchitect Team. Embracing the free-culture, we are pleased to offer a no-coding alternative to test automation and underscore our doubled-down commitment to providing the most robust test automation available in the market today," said Hung Nguyen, CEO of LogiGear. "TestArchitect's core concept is action, allowing users to design and automate business-readable tests all in one step. Now small businesses can take advantage of our advanced test automation technology for Continuous Testing / Continuous Delivery / DevOps implementation. We're pleased to make it available at a 'freemium' price."
For additional information on TestArchitect Team, visit TestArchitect.com. For more information on the full solutions and services provided by LogiGear visit LogiGear.com
About LogiGear
LogiGear Corporation (http://www.logigear.com) provides leading-edge software testing technologies and expertise, along with software development services that enable companies to accelerate business growth while having confidence in the software they deliver. Founded in 1994 by top thought leaders in the software testing industry, LogiGear has completed software testing and development projects for prominent companies across a broad range of industries and technologies.
For more information or interview requests:
Joanne Hogue
Smart Connections PR
(410) 658-8246
Email Contact