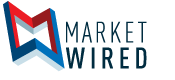 Robert Lee Ahn Calls for Congressional Action to Preserve Net Neutrality Rules to Bolster Online Economy
/EINPresswire.com/ -- LOS ANGELES, CA--(Marketwired - Jun 2, 2017) - Citing the "yo-yo" nature of the debate over preserving net neutrality rules, Robert Lee Ahn, running for the 34th Congressional district, proposed legislation to enshrine rules against blocking and throttling back broadband speeds enforceable by either the Federal Trade Commission or Federal Communications Commission.
"The debate over net neutrality has been littered with a yo-yo back and forth in regulations as the FCC changes political party control," Ahn said. "In order to fix it, Congress needs to pass legislation enshrining net neutrality into law and ensure no internet service provider can block or throttle back bandwidth or speed."
Ahn cited the original Open Internet Policy Statement in 2005 by the FCC affirming consumers' rights to access the lawful content, services, and applications of their choice in a competitive marketplace as the foundation for new legislation and the need to preserve current regulations designating ISPs as common carriers.
"I can make these changes in Congress because I am not beholden to special interests such as the big cable providers unlike my opponent, who has taken contributions from cable and telecommunications providers including TimeWarner Cable, Cox Communications and AT&T," Ahn said.
State disclosure records show that Ahn's opponent, state assemblyman Jimmy Gomez, has taken PAC donations from the California Cable & Telecommunications Association, TimeWarner Cable, Cox Communications, Dish Network, DirecTV, Verizon, AT&T and Sprint.
Ahn cited the groundswell of support for net neutrality after television host John Oliver appealed to viewers to deluge the FCC with comments opposing lifting net neutrality rules put in place as evidence of the need to bring certainty to the net neutrality debate once and for all.
The 34th District represents all of Koreatown, Chinatown, Little Tokyo, Little Bangladesh, as well as parts of Historic Filipinotown, Hollywood, Hancock Park, Downtown, Eagle Rock, Boyle Heights, City Terrace, Echo Park, El Sereno, Glassell Park, Highland Park, Lincoln Heights, Mt. Washington, Montecito Heights, and Westlake/Pico Union. For more information, go to www.AhnforCongress.com. The general election is June 6th.
Contact:
David Meraz
Campaign Manager
(661) 443-4842
Email Contact