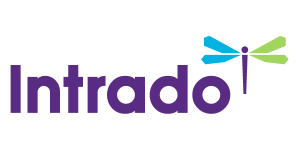 The 30th Anniversary Celebration of the National Academy of Social Insurance
/EIN News/ --
Washington, D.C., June 01, 2017 (GLOBE NEWSWIRE) --
What: Senator Bob Dole will be a special guest at the 30th anniversary celebration of the National Academy of Social Insurance.  Our 30th anniversary celebration honors eight living founding Board members of the Academy, who will be passing the torch to a new generation of social insurance leaders. When the National Academy of Social Insurance began operating 30 years ago, Robert M. Ball and the other founders saw a policy environment filled with misinformation and confusion. Today, the Academy remains committed to promoting a robust and constructive exchange of ideas at this critical time in our country's history – because our leaders cannot afford to overlook or compromise the indispensable role of social insurance in a thriving American society.
When: Wednesday, June 7, 2017 ~ 6:00 pm to 9:00 pm
Where: Kaiser Permanente Center for Total Health
            (700 Second Street, NE, Wash., DC)
Honorees Include:      
Henry Aaron, Bruce and Virginia MacLaury Senior Fellow in the Economic Studies Program, The Brookings Institution
Nancy J. Altman, Co-Director, Social Security Works
Merton C. Bernstein, Walter D. Coles Professor of Law Emeritus, Washington University-St. Louis School of Law
Eric Kingson, Professor of Social Work, Syracuse University
Theodore R. Marmor, Professor Emeritus of Public Policy and Management, Yale School of Management, and Professor of Political Science, Department of Political Science and the Institution for Social Policy Studies, Yale University
Alicia Munnell, Director, Center for Retirement Research, Boston College and Peter F. Drucker Professor in Management Sciences, Boston College Carroll School of Management
Lawrence H. Thompson, Senior Fellow, Urban Institute (Retired)
Howard Young, Actuary and Independent Consultant (Retired)
 Learn more about the 30th anniversary celebration at www.nasi.org -> events or click here.  
Registration is free of charge for members of the media.
Contact Janel Forsythe at (202) 243-7286 or by email at jforsythe@nasi.org for more information.
The National Academy of Social Insurance is a nonprofit, nonpartisan organization made up of the nation's leading experts on social insurance. Its mission is to advance solutions to challenges facing the nation by increasing public understanding of how social insurance contributes to economic security.
Attachments:
A photo accompanying this announcement is available at http://www.globenewswire.com/NewsRoom/AttachmentNg/79956410-0ea0-45b7-890c-39fd54a54b3f
Attachments:
http://www.globenewswire.com/NewsRoom/AttachmentNg/a7926b44-641b-4114-9fe1-5caa928e688d
Attachments:
A photo accompanying this announcement is available at http://www.globenewswire.com/NewsRoom/AttachmentNg/61b0f3f2-104f-4a3c-82d0-d3efeb581a24
Janel Forsythe
National Academy of Social Insurance
(202) 243-7286
jforsythe@nasi.org