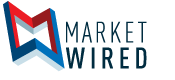 Castlelake Closes Dedicated Aviation Fund with Strong Demand
$1 Billion Fund Targets Stable Yield for International Investor Base
/EINPresswire.com/ -- MINNEAPOLIS, MN--(Marketwired - Jun 1, 2017) - Castlelake, L.P., a global private investment firm, today announced that it completed the final closing of Castlelake Aviation III Stable Yield, L.P., reaching its hard cap with $1 billion in capital commitments. The fund received commitments from a diverse base of endowments, foundations, family offices, sovereign wealth, insurance companies, financial institutions and pension funds based in the U.S., Europe and Asia.
"In closing Castlelake Aviation III Stable Yield, the fund is capitalized to opportunistically invest in its differentiated younger mid-life aviation investment strategy," said Rory O'Neill, managing partner and CEO of Castlelake. "We are grateful for the support of our investors."
The fund was established to achieve risk-adjusted rates of return while generating cash flow from a diversified pool of younger mid-life aircraft on contractual operating leases. Castlelake will leverage its fully-integrated aviation platform comprised of aviation investment professionals, technical experts and asset management specialists.
Castlelake Aviation III Stable Yield is the third dedicated aviation fund raised by Castlelake. In 2005 the firm formed Castlelake Aviation I, L.P. to capitalize on opportunities in the U.S. airline bankruptcy cycle. In 2010 Castlelake formed Castlelake Aviation II, L.P. to capitalize on distress in the industry caused by the global financial crisis. Additionally, each of Castlelake's flagship general purpose investment funds has had meaningful aviation exposure. Since inception, Castlelake funds have invested more than $4.7 billion in aircraft assets and obligations, acquiring more than 440 aircraft and 950 engines across multiple aircraft and engine types1. Castlelake has leased the aircraft it manages to more than 75 airlines located in more than 30 different countries around the world2.
About Castlelake
Castlelake, L.P. is a global private investment firm focused on investments in alternative assets, sub-performing loans, dislocated industries and corporate special situations, and is an experienced leader in aircraft ownership and servicing. Castlelake's team comprises more than 100 professionals with deep expertise, located in Minneapolis and London. Castlelake manages private funds with approximately $10 billion in assets, on behalf of endowments, foundations, public and private pension plans, private funds, family offices, insurance companies and sovereign wealth funds. For more information, visit www.castlelake.com.
1. Estimated across all Castlelake private equity funds through March 31, 2017 including debt and equity
2. As of March 31, 2017

EIN Presswire does not exercise editorial control over third-party content provided, uploaded, published, or distributed by users of EIN Presswire. We are a distributor, not a publisher, of 3rd party content. Such content may contain the views, opinions, statements, offers, and other material of the respective users, suppliers, participants, or authors.