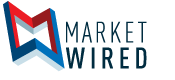 IoT and smart home innovations and disruptions key focus for CONNECTIONS(TM) Europe: IoT and the Connected Consumer
Parks Associates estimates 13.5 million Western European households will have a smart home controller by 2021
Parks Associates: Western European Households with a Smart Home Controller
Click here for high-resolution version
/EINPresswire.com/ -- DALLAS, TX--(Marketwired - Jun 1, 2017) -  International IoT research firm Parks Associates today announced the topics for the 12th-annual CONNECTIONS™ Europe: IoT and the Connected Consumer, which will be held 1-2 November 2017 at the Amsterdam Marriott Hotel. The event, with early sponsorship support from Amazon, mnubo, ROC-Connect, ULE Alliance, and Z-Wave, focuses on new technology innovations and emerging business models in the IoT and smart home. Specifically, conference topics focus on disruptions from innovative technologies and new business models and their impact on the converging smart home ecosystems.
Parks Associates' NUMBERS™ research shows that Western Europe will have 13.5 million households with a smart home controller by 2021. The research also reveals Western Europe will have 156 million broadband households by 2021, up from 147 million in 2016.
"The smart home concept is expanding slowly across Europe as consumers explore innovative use cases with connected devices and services," said Elizabeth Parks, SVP, Parks Associates. "We look forward to hearing about successful smart home deployments and strategies to secure recurring revenue through consumer engagement with smart home and IoT solutions."
Parks Associates is accepting speaker submissions:
Technology Innovations & Disruptions

Insurance and IoT: Leveraging Assets in Connected Markets
Smart Home & Interoperability: Simplifying a Complex Environment
Platforms: Strategies to Establish Ecosystem Dominance
Personalization across Categories: User Interfaces and Consumer Strategies
Emerging Business Models

IoT, Entertainment, and Smart Home: Capturing New Revenue
Voice: Next-Generation Smart Home Interface
New Smart Home Business Models: Transition to the API Economy
Channel and Ecosystem Strategies: What's Driving Smart Home Adoption
Protecting and Supporting The Connected Consumer

Data Analytics and Privacy: Securing the Smart Home
Supporting End-to-End Consumer Experiences
Converging Ecosystems

Connected Health: IoT Innovations in Remote Care
Energy Management & IoT: Engaging Consumers
Converging Ecosystems: Connected Car, Entertainment, Smart Home
Entertainment and Smart Home: Next Stage of Convergence
For information, visit http://www.connectionseurope.com or contact sales@parksassociates.com, 972-490-1113. To schedule a meeting or request research, contact Holly Sprague, hsprague@gmail.com, 720.987.6614.
About CONNECTIONS™ Europe
CONNECTIONS™ Europe is a two-day executive conference focused on the impact of IoT on the consumer. http://www.connectionseurope.com
Image Available: http://www2.marketwire.com/mw/frame_mw?attachid=3144492