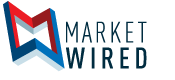 Splice Contributed Editorial, VFX & Color to Director Eric D. Howell & Producer Dean Zanuck's New Film, "Voice From the Stone," Starring Emilia Clarke
An image from "Voice From the Stone," with editorial, VFX and color by Splice.
Click here for high-resolution version
/EINPresswire.com/ -- LOS ANGELES, CA and MINNEAPOLIS, MN--(Marketwired - May 31, 2017) - Led by Editor Clayton Condit, the creative team at Splice collaborated very closely with Director Eric D. Howell and Producer Dean Zanuck on their new film "Voice From the Stone," starring Emilia Clarke ("Game of Thrones," "Terminator Genisys") and Marton Csokas ("The Lord of the Rings"). Shot on location in Italy, the film made its premiere at the Minneapolis St. Paul International Film Festival in April, with a theatrical release at the Laemmle Santa Monica and in 10 cities across the U.S., and international distribution to follow. "Voice From the Stone" is also available on cable and digital demand. www.voicefromthestone.com
The feature film debut of Director Eric D. Howell, "Voice From the Stone" is a haunting tale of fear, mystery and romance that plays out amid the ghosts of memory at the gates of an isolated stone castle in 1950s Tuscany where a determined nurse (Clarke) arrives to cure the mute heir within. Under the guidance of Editor Clayton Condit, the Splice team contributed editorial, visual effects and color for "Voice From the Stone." Condit traveled on-set to Italy for the film's production, as well as the recording of the film's score in London, and final mix at George Lucas' Skywalker Sound in Northern California.
Producer Dean Zanuck, who's company Zanuck Independent was the driving force behind getting the film completed, traveled to Minneapolis several times to work closely with Condit and Howell during the offline editorial process. "Splice was a strong collaborator from the early stages of pre-production, stepping in and managing all aspects of postproduction," says Zanuck. "Splice was one of the best post experiences I've had in my career."
"Working on Voice was an amazing journey on so many levels," says Editor Clayton Condit. "Editorial for 'Voice' was a truly collaborative effort with the Director, Producers and even the Executive Producer. We successfully navigated multiple perspectives at times and were able to find big and small ideas and solutions to tell the story the best way possible."
Image Available: http://www2.marketwire.com/mw/frame_mw?attachid=3144281