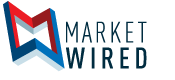 HIT Technologies Reports Third Quarter Fiscal 2017 Results
New HITCASE PRO 7 ready to launch, while cost control continued at 38% reduction
/EINPresswire.com/ -- VANCOUVER, BC--(Marketwired - May 30, 2017) - HIT Technologies Inc. (TSX VENTURE: HIT) ("HIT" or the "Company"), which designs, develops, manufactures and distributes the world's most advanced adventure products for iPhone, today reported its third quarter (Q3 F2017) financial and operating results for the quarter and nine months ended March 31, 2017 prepared in accordance with International Financial Reporting Standards (IFRS). All results are reported in Canadian dollars unless otherwise stated.
 
Selected Quarter and Year to Date Information
 
 
 
 
 
 
 
 
 
 
 
Q3- Fiscal 2017
 
Q3-Fiscal 2016
 
9mo to March 31, 2017
 
9mo to March 31, 2016
Revenue
 
$147,459
 
$365,749
 
$599,510
 
$1,457,231
 
% Increase over Prior Year
 
-60%
 
 
 
-59%
 
 
Gross Margin
 
 
 
 
 
 
 
 
 
Gross Margin %
 
30%

 
37%
 
34%
 
31%
Operating Expenses
(excluding non-cash and cost of sales)
 
$447,826

 
$716,731
 
$1,371,202

 
$2,803,600
 
% change over Prior Year
 
-38%
 
 
 
-51%
 
 
Adjusted EBITDA (Loss)
 
$(426,830)
 
$(562,747)
 
$(1,211,661)
 
$(2,344,409)
 
% change over Prior Year
 
-24%
 
 
 
-48%
 
 
 Net (Loss)
 
 
 
 
 
 
 
 
 
Per share, Basic
 
$(0.01)
 
$(0.02)
 
$(0.02)
 
$(0.06)
 
 
 
 
 
 
March 31, 2017
 
June 30, 2016
Cash and Cash Equivalents
 
 
 
 
 
$268,661
 
$368,018
Inventory
 
 
 
 
 
$412,339
 
$471,436
Net Working Capital
 
 
 
 
 
$64,980
 
$328,939
Total Assets
 
 
 
 
 
$1,356,109
 
$1,663,854
Accounts payable and accrued liabilities
 
 
 
 
 
$775,169
 
$760,730
Total liabilities
 
 
 
 
 
$1,686,000
 
$861,156
"We are pleased to report that despite our reduced spend levels, and the resulting decrease in current period sales, we have launched the new HITCASE PRO 7," said Brooks Bergreen, Chairman and CEO of HITCASE. "We ran a successful KickStarter campaign for the HITCASE PRO 7 launch and have exceeded our funding target, which we believe is a good indication of the quality of our completely re-designed flagship offering. With our tighter budget, we are laser focused on producing the best cases on the planet, and reviewers are agreeing with us - such as the Cult of Mac who said 'it's the best waterproof case I've ever tested'. Our new HITCASE SHIELD and soon to be launched HITCASE PRO 7 have already had a great response from customers and media. We are proud of these new designs and believe we are a standout in the market with both products and our evolving ecosystem."
Continued Mr. Bergreen, "Strategically, we believe that by designing our best possible product suite and conducting limited production and sales runs to capture important market feedback, we can position HITCASE to win the support of a large U.S. retailer for a formal re-launch program. With our iPhone 7 launching in June 2017, new product lineup transition is complete, and we are now looking forward to turning up our sales channels to position us for broader distribution in the coming fall and winter season. We expect to accomplish this through our partnership with Crowd & Company, an accomplished group of former Lifeproof executives, who have successfully positioned us for opportunities with proven big-box U.S. retailers. Importantly, we are executing on this against a backdrop of reduced development and marketing costs, and by focusing where we have the best return on our investment to minimize our capital requirements."
Operational Summary for Q3 Fiscal 2017 include:
Generated sales of $147,459 in Q3 F2017, down 60% from $365,749 in Q3 Fiscal 2016. The decline reflects the Company's reduced spending on sales, marketing and distribution, and to intentionally keeping production runs limited until the full product line for iPhone 7 is completed.
Gross margin of $43,679 in Q3 F2017 was down from $136,299 generated in Q3 of last year due to decreased sales. The gross margin percent decreased to 30% compared to 37% last year.
During the quarter, the Company reduced operating expenditures (excluding non-cash items and cost of sales) to $447,829, a 38% reduction from Q3 F2016. The Company continues to look for additional opportunities to realize further reductions while maintaining its ability to continue its product development and to pursue the support of a large partner to re-launch the product-line;
Reported an Adjusted EBITDA loss of $426,830 for Q3 F2017, a 24% reduction from $562,747 in Q3 F2016;
Closed the quarter with working capital of $64,980 including cash and cash equivalents of $268,661 and inventory of $412,339 at March 31, 2017.
The Company completed private placements of secured convertible debentures and Units for gross proceeds of $362,000 in the quarter. Subsequent to March 31, 2017, the Company closed an additional private placement of secured convertible debentures for gross proceeds of $330,000.
Subsequent to quarter end, completed the new HITCASE PRO design for iPhone 7 and 7+, and launched the product via a successful "crowdfunding" campaign with shipments beginning in June 2017. The Company's "crowdfunding" campaign exceeded its $50,000 targeted funding.
Announced a partnership with Crowd & Company for sales and marketing initiatives. Crowd & Company executives have extensive experience in marketing and selling protective iPhone cases to large US retailers, having successfully launched a protective iPhone case line by the name of Lifeproof in 2011. With completion of the HITCASE PRO-7, Crowd & Company has been successful at generating interest from large U.S. based retailers for the full HITCASE line-up.
Non-IFRS Measures
Adjusted EBITDA is a non-IFRS measure and management defines this metric as the loss and comprehensive loss under IFRS, adjusted by adding back interest, taxes, amortization, and other non-cash expenses. Please review the reconciliation of Adjusted EBITDA to net income (loss) in the Company's MD&A for the corresponding period.
This press release should be read in conjunction with our unaudited interim Consolidated Financial Statements for the three months ended December 31, 2016 and the accompanying Management Discussion and Analysis, which can be found on SEDAR at www.sedar.com and on the Company's website http://www.hitcase.com/invest.
About HIT Technologies Inc.
HIT Technologies, Inc. (TSX VENTURE: HIT) develops and markets a portfolio of products that transform Apple iPhones into high-performing, weather- and shock-resistant video cameras. Both its, flagship product, HITCASE PRO and its newer SNAP allows users to easily capture action photo and video content hands-free, using a variety of HIT Technologies' patented Railslide™ mounts that attach to virtually any surface. Swappable lenses and accessories provide a variety of perspectives otherwise unattainable while participating in adventure sports. HIT Technologies is headquartered in Vancouver, British Columbia, Canada and trades on the TSX Venture Exchange. For more information about HITCASE, visit www.HITCASE.com. Search #hitcase on Instagram to see some of the amazing images created by HITCASE customers.
Forward Looking Statements
This news release contains certain "forward-looking information" within the meaning of applicable Canadian securities laws that are based on expectations, estimates and projections as at the date of this news release. The information in this release about the Company's anticipated use of available funds, and the future plans and objectives of the Company are forward-looking information.
Any statements that involve discussions with respect to predictions, expectations, beliefs, plans, projections, objectives, assumptions, future events or performance (often but not always using phrases such as "expects", or "does not expect", "is expected", "anticipates" or "does not anticipate", "plans", "budget", "scheduled", "forecasts", "estimates", "believes" or "intends" or variations of such words and phrases or stating that certain actions, events or results "may" or "could", "would", "might" or "will" be taken to occur or be achieved) are not statements of historical fact and may be forward-looking information and are intended to identify forward-looking information.
This forward-looking information is based on reasonable assumptions and estimates of management of the Company at the time it was made, and involves known and unknown risks, uncertainties and other factors which may cause the actual results, performance or achievements of the Company to be materially different from any future results, performance or achievements expressed or implied by such forward-looking information. Such factors include, among others, global economic climate; dilution; the Company's limited operating history; future capital needs and uncertainty of additional financing; the competitive nature of the industry; currency exchange risks; the need for the Company to manage its planned growth and expansion; the effects of product development and need for continued technology change; protection of proprietary rights; the effect of government regulation and compliance on the Company and the industry; network security risks; the ability of the Company to maintain properly working systems; theft and risk of physical harm to personnel; reliance on key personnel; global economic and financial market deterioration impeding access to capital or increasing the cost of capital; and volatile securities markets impacting security pricing unrelated to operating performance. Although the Company has attempted to identify important factors that could cause actual results to differ materially, there may be other factors that cause results not to be as anticipated, estimated or intended. There can be no assurance that such statements will prove to be accurate as actual results and future events could differ materially from those anticipated in such statements. Accordingly, readers should not place undue reliance on forward-looking information. The Company undertakes no obligation to revise or update any forward-looking information other than as required by law.
Cautionary Statement
No stock exchange, securities commission or other regulatory authority has approved or disapproved the information contained herein. Neither the TSX-V nor its Regulation Services Provider (as that term is defined in the policies of the TSX-V) accepts responsibility for the adequacy of this release.
 
 
 
 
 
Hit Technologies Inc. (Formerly Friday Capital Inc.)
 
Statements of Financial Position
 
(Unaudited)
 
(Expressed in Canadian dollars)
 
 
 
 
 
 
 
 
 
 
As at
 
 
As at
 
 
 
March 31,
 
 
June 30,
 
 
 
2017
 
 
2016
 
 
 
 
 
 
 
 
Assets
 
 
 
 
 
 
 
 
 
 
 
 
 
Current assets
 
 
 
 
 
 
Cash
 
256,049
 
 
355,607
 
Restricted cash
 
12,612
 
 
12,412
 
Accounts receivable
 
32,669
 
 
40,355
 
Other Receivables
 
-
 
 
23,217
 
Government assistance and other receivables
 
-
 
 
65,887
 
Inventory
 
412,339
 
 
471,436
 
Prepaid expenses and deposits
 
205,966
 
 
190,768
 
 
 
919,636
 
 
1,159,682
 
 
 
 
 
 
 
 
Property and equipment
 
201,244
 
 
290,114
 
 
 
 
 
 
 
 
Intangible assets
 
235,140
 
 
214,058
 
 
 
 
 
 
 
 
 
 
1,356,019
 
 
1,663,854
 
 
 
 
 
 
 
 
Liabilities
 
 
 
 
 
 
 
 
 
 
 
 
 
Current liabilities
 
 
 
 
 
 
Accounts payable and accrued liabilities
 
775,169
 
 
760,730
 
Deferred revenue
 
72,096
 
 
62,786
 
Current portion of lease liability
 
7,391
 
 
7,227
 
 
 
 
 
 
 
 
 
 
854,656
 
 
830,743
 
 
 
 
 
 
 
 
Lease liability
 
24,848
 
 
30,413
 
 
 
 
 
 
 
 
Convertible notes and advance
 
806,495
 
 
-
 
 
 
 
 
 
 
 
Shareholders' Equity
 
 
 
 
 
 
Share capital
 
10,039,667
 
 
9,865,699
 
Contributed surplus
 
993,479
 
 
838,311
 
Deficit
 
(11,363,125
)
 
(9,901,312
)
 
 
 
 
 
 
 
 
 
(329,979
)
 
802,698
 
 
 
 
 
 
 
 
 
 
1,356,019
 
 
1,663,854
 
 
 
 
 
 
 
 
 
 
Hit Technologies Inc. (Formerly Friday Capital Inc.)
 
Statements of Operations and Comprehensive Loss
 
For the quarter and nine months ended March 31, 2017 & 2016
 
(Unaudited)
 
(Expressed in Canadian dollars)
 
 
 
 
 
 
 
 
 
 
 
 
 
 
 
 
Quarter ended March 31
 
 
Nine months ended
 
 
 
2017
 
 
2016
 
 
2017
 
 
2016
 
 
 
 
 
 
 
 
 
 
 
 
 
 
Revenue
 
147,459
 
 
365,749
 
 
599,510
 
 
1,457,231
 
Cost of sales
 
103,780
 
 
229,450
 
 
394,462
 
 
1,004,218
 
 
 
 
 
 
 
 
 
 
 
 
 
 
 
 
43,679
 
 
136,299
 
 
205,048
 
 
453,013
 
 
 
30
%
 
37
%
 
34
%
 
31
%
Expenses
 
 
 
 
 
 
 
 
 
 
 
 
Depreciation
 
37,170
 
 
49,347
 
 
138,848
 
 
158,394
 
Share based compensation
 
31,693
 
 
49,804
 
 
111,304
 
 
222,003
 
General and administrative
 
311,666
 
 
414,852
 
 
893,569
 
 
1,396,854
 
Research and development
 
17,842
 
 
56,580
 
 
63,897
 
 
224,629
 
Selling and marketing
 
118,319
 
 
245,299
 
 
413,736
 
 
1,182,117
 
 
 
516,689
 
 
815,882
 
 
1,621,354
 
 
3,183,997
 
 
 
 
 
 
 
 
 
 
 
 
 
 
 
 
 
 
 
 
 
 
 
 
 
 
 
Loss before other income (expenses)
 
(473,010
)
 
(679,583
)
 
(1,416,307
)
 
(2,730,984
)
 
 
 
 
 
 
 
 
 
 
 
 
 
Other income (expenses)
 
 
 
 
 
 
 
 
 
 
 
 
Finance costs
 
(25,753
)
 
(2,819
)
 
(40,251
)
 
(4,375
)
Foreign exchange loss
 
3,071
 
 
20,504
 
 
(5,256
)
 
10,553
 
 
 
(22,682
)
 
17,685
 
 
(45,507
)
 
6,178
 
 
 
 
 
 
 
 
 
 
 
 
 
 
 
 
 
 
 
 
 
 
 
 
 
 
 
Loss and comprehensive loss for the period
 
(495,692
)
 
(661,898
)
 
(1,461,813
)
 
(2,724,806
)
 
 
 
 
 
 
 
 
 
 
 
 
 
Basic and diluted loss per share
 
(0.01
)
 
(0.02
)
 
(0.02
)
 
(0.06
)
 
 
 
 
 
 
 
 
 
 
 
 
 
Weighted average shares outstanding
 
70,435,615
 
 
42,769,584
 
 
68,791,598
 
 
42,769,584
 
 
 
 
 
 
 
 
 
 
 
 
 
 
 
 
Hit Technologies Inc. (Formerly Friday Capital Inc.)
 
Statements of Changes in Shareholders' Equity/(Deficiency)
 
(Unaudited)
 
(Expressed in Canadian dollars)
 
 
 
 
 
 
 
 
 
 
 
 
 
 
 
 
 
 
Share capital
 
 
 
 
 
 
 
 
 
 
 
 
Number
 
Amount
 
Subscription receipts
 
Contributed Surplus
 
Deficit
 
 
Total Shareholders' equity/
(deficit)
 
 
 
of shares
 
$
 
 
 
$
 
$
 
 
$
 
 
 
 
 
 
 
 
 
 
 
 
 
 
 
 
Balance - June 30, 2015
 
42,769,584
 
9,158,838
 
 
 
349,918
 
(6,643,364
)
 
2,865,392
 
 
 
 
 
 
 
 
 
 
 
 
 
 
 
 
 
Loss for the period
 
 
 
 
 
 
 
 
 
(2,724,806
)
 
(2,724,806
)
 
 
 
 
 
 
 
 
 
 
 
 
 
 
 
 
Share based compensation expense
 
 
 
 
 
 
 
222,003
 
 
 
 
222,003
 
 
 
 
 
 
 
 
 
 
 
 
 
 
 
 
Balance - March 31, 2016
 
42,769,584
 
9,158,838
 
 
 
571,921
 
(9,368,170
)
 
362,589
 
 
 
 
 
 
 
 
 
 
 
 
 
 
 
 
Balance - June 30, 2016
 
67,369,589
 
9,865,699
 
 
 
838,311
 
(9,901,312
)
 
802,698
 
 
 
 
 
 
 
 
 
 
 
 
 
 
 
 
 
Loss for the period
 
 
 
 
 
 
 
 
 
(1,461,813
)
 
(1,461,813
)
 
 
 
 
 
 
 
 
 
 
 
 
 
 
 
 
Share based compensation expense
 
 
 
 
 
 
 
111,304
 
 
 
 
111,304
 
 
 
 
 
 
 
 
 
 
 
 
 
 
 
 
 
Equity component of convertible debenture
 
 
 
 
 
 
 
43,864
 
 
 
 
43,864
 
 
 
 
 
 
 
 
 
 
 
 
 
 
 
 
 
Private placement
 
3,040,000
 
152,000
 
 
 
 
 
 
 
 
152,000
 
 
 
 
 
 
 
 
 
 
 
 
 
 
 
 
 
Shares issued on settlement of amounts owing
 
439,359
 
21,968
 
 
 
 
 
 
 
 
21,968
 
 
 
 
 
 
 
 
 
 
 
 
 
 
 
 
Balance - March 31, 2017
 
70,848,948
 
10,039,667
 
 
 
993,479
 
(11,363,125
)
 
(329,979
)
 
 
 
 
 
 
 
 
 
 
 
 
 
 
 
 
 
 
 
 
 
 
 
 
 
 
Hit Technologies Inc. (Formerly Friday Capital Inc.)
 
Statements of Cashflow
 
Quarters ended March 31, 2017 & 2016
 
(Unaudited)
 
(Expressed in Canadian dollars)

 
 
 
Quarter ended March 31
 
 
Nine months ended March 31,
 
 
 
2017
 
 
2016
 
 
2017
 
 
2016
 
 
 
 
 
 
 
 
 
 
 
 
 
 
Cash flows from/(used in) operating activities
 
 
 
 
 
 
 
 
 
 
 
 
Loss for the period
 
(495,692
)
 
(661,898
)
 
(1,461,813
)
 
(2,724,806
)
Item not involving cash - depreciation
 
37,170
 
 
49,347
 
 
138,848
 
 
158,394
 
Share based compensation
 
31,693
 
 
49,804
 
 
111,304
 
 
222,003
 
Accounts receivable
 
(8,030
)
 
3,218
 
 
7,686
 
 
(148,541
)
Other reveivable
 
-
 
 
-
 
 
23,217
 
 
-
 
Government assistance and other receivable
 
-
 
 
66,011
 
 
65,887
 
 
(74,044
)
Inventory
 
28,382
 
 
115,478
 
 
59,097
 
 
(269,507
)
Accounts payable and accrued liabilities
 
(13,380
)
 
160,552
 
 
36,407
 
 
174,944
 
Deferred revenue
 
43,375
 
 
47,863
 
 
9,310
 
 
(21,788
)
Prepaid expenses and deposits
 
17,180
 
 
19,309
 
 
(15,198
)
 
36,539
 
 
 
(359,302
)
 
(150,316
)
 
(1,025,255
)
 
(2,646,806
)
 
 
 
 
 
 
 
 
 
 
 
 
 
Cash flows from/(used in) investing activities
 
 
 
 
 
 
 
 
 
 
 
 
Restricted cash
 
64
 
 
156,843
 
 
(200
)
 
118,193
 
Acquisition of property and equipment
 
(24,934
)
 
(9,319
)
 
(45,017
)
 
(82,123
)
Acquisition of intangible assets
 
(11,573
)
 
(20,712
)
 
(26,046
)
 
(70,265
)
 
 
(36,443
)
 
126,812
 
 
(71,262
)
 
(34,195
)
 
 
 
 
 
 
 
 
 
 
 
 
 
Cash flows from/(used in) financing activities
 
 
 
 
 
 
 
 
 
 
 
 
Lease liability
 
(1,813
)
 
(1,814
)
 
(5,401
)
 
(5,401
)
Share capital issuance
 
62,000
 
 
 
 
 
152,000
 
 
 
 
Net proceeds from convertible notes & advances
 
507,879
 
 
 
 
 
850,360
 
 
 
 
 
 
568,066
 
 
(1,814
)
 
996,959
 
 
(5,401
)
 
 
 
 
 
 
 
 
 
 
 
 
 
Increase/(decrease) in cash
 
172,321
 
 
(25,318
)
 
(99,558
)
 
(2,686,402
)
 
 
 
 
 
 
 
 
 
 
 
 
 
Cash - Beginning of period
 
83,727
 
 
128,051
 
 
355,607
 
 
2,789,135
 
 
 
 
 
 
 
 
 
 
 
 
 
 
Cash - End of period
 
256,049
 
 
102,733
 
 
256,049
 
 
102,733