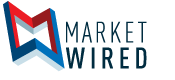 Tripping.com Announces 'Summer of Tripping' Vacation Giveaway
Leading vacation rental search site wants America to rediscover the summer getaway, giving away free vacation rentals every week this summer
/EINPresswire.com/ -- SAN FRANCISCO, CA--(Marketwired - May 30, 2017) - Tripping.com, the world's largest search engine for vacation homes and short-term rentals, today announced the "Summer of Tripping" getaway series. Each week from Memorial Day to Labor Day, Tripping.com will give away a free stay at a vacation rental. With 10 million properties to choose from, lucky vacationers will have access to beautiful homes in the mountains, near scenic lakes, on ocean beaches, and everywhere in between.
Studies show that over the past decade and a half, there has been a steady decline in the amount of vacation time used by Americans. Studies showed that in 2016, 54% of workers didn't use all of their vacation days, and a shocking 34% used none of their time off. This is problematic for both individuals and the economy, as vacations have proven to lead to less stress, better health and happiness, and increased productivity and creativity in the workplace.
This summer, Tripping.com is actively encouraging Americans to take a vacation. The "Summer of Tripping" is an online giveaway in which Tripping will give away a vacation rental credit of $1,500 to one lucky winner each week from May 29 - September 3. With over 10 million properties worldwide, winners can choose to load up the car for a weekend getaway, revisit their childhood vacation spot, or fly to an exotic destination. Wherever the winners choose to travel, Tripping.com will provide a place to stay so they can enjoy their time off.
"The best vacations are sometimes the most simple -- driving up to the lake or heading into the mountains. A vacation doesn't have to be exotic or international to be fun and relaxing. It's all about enjoying the moment, escaping the everyday, and spending time with the people you care most about," said Jen O'Neal, CEO and founder of Tripping.com. "I encourage everyone to get away this summer, and I hope that the 'Summer of Tripping' campaign encourages more people to take a vacation."
Tripping.com makes searching for and booking vacation rentals easy and stress free. Pulling from the largest selection of available properties, the process is simple: enter your preferred destination and dates, and Tripping.com gives you immediate access to all available properties from our partners. Price comparison is also offered for properties listed on multiple sites, giving access to the most properties at the best prices.
To enter the giveaway each week, go to SummerofTripping.com to access the entry form and Official Rules. Each week the giveaway begins again, so be sure to visit every week and enter again for your chance to win. For more chances to win, search for properties on Tripping.com or encourage friends to sign up using your referral link; for details on how to gain additional entries, please see the Official Rules. 
About Tripping.com
Headquartered in San Francisco, Tripping.com is the world's largest site for vacation homes and short-term rentals. With over 10 million property listings in 150,000 destinations worldwide, Tripping.com makes it easy to compare vacation rentals from the world's top travel sites including HomeAway, VRBO, TripAdvisor, Booking.com and more. To find an amazing vacation rental for your next trip, visit www.tripping.com.
Citations:
"The State of American Vacation 2017." Project Time Off.
http://www.projecttimeoff.com/state-american-vacation-2017
"Travel Habits of Americans: 34% of Americans Didn't Take a Break in 2016." The Skift.
https://skift.com/2017/01/30/travel-habits-of-americans-34-of-americans-didnt-take-a-break-in-2016/