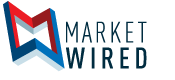 Chartwell Announces Two New Credit Facilities Totalling $300 Million
/EINPresswire.com/ -- MISSISSAUGA, ON--(Marketwired - May 29, 2017) - Chartwell Retirement Residences ("Chartwell") (TSX: CSH.UN) announced today that it has entered into agreements with a syndicate of Canadian financial institutions, led by Bank of Montreal and The Toronto-Dominion Bank, for two new credit facilities (the "Credit Facilities") totalling $300 million with accordion options for an additional $150 million. The new Credit Facilities replace the existing $200 million and $50 million credit facilities maturing in June 2018.
"These new Credit Facilities provide us with increased flexibility to execute on our strategic priorities," commented Vlad Volodarski, Chief Financial Officer and Chief Investment Officer. "We are particularly pleased to arrange our first unsecured credit facility, which is a clear recognition of our improved financial position and our strong credit profile."
The Credit Facilities have three-year terms maturing in May 2020 and will include annual extension options.
The first credit facility is a $100 million unsecured facility (the "Unsecured Facility") which can be increased by up to $50 million during the term. The amounts borrowed under the Unsecured Facility will bear interest at rates ranging from Bankers' Acceptance rate ("BA") plus 180 basis points ("bps") to BA plus 210 bps or, Prime rate ("Prime") plus 80 bps to Prime plus 110 bps, based on Chartwell's overall leverage ratio, as defined in the credit agreement.
The second credit facility is a $200 million secured facility (the "Secured Facility") which can be increased by up to $100 million during the term. The facility is secured by charges over 20 properties. The amounts borrowed under the Secured Facility will bear interest at rates ranging from BA plus 165 bps points to BA plus 185 bps or, Prime plus 65 bps to Prime plus 85 bps, based on Chartwell's overall leverage ratio, as defined in the credit agreement.
The Credit Facilities include covenants generally applicable to such facilities, such as limitations on overall leverage ratio, debt service coverage ratio, distributions payout ratio and, in the case of the Unsecured Facility, secured indebtedness ratio and unencumbered asset value ratio.
About Chartwell
Chartwell is an unincorporated, open-ended trust which indirectly owns and operates a complete range of seniors housing communities from independent supportive living through assisted living to long term care. It is the largest owner and operator of seniors residences in Canada. Chartwell's aim is to capitalize on the strong demographic trends present in its markets to maximize the value of its existing portfolio of seniors housing communities, and prudently avail itself of opportunities to grow internally and through accretive acquisitions. More information can be obtained at www.chartwell.com.
Forward-Looking Information
This press release contains forward-looking information that reflects the current expectations, estimates and projections of management about the future results, performance, achievements, prospects or opportunities for Chartwell and the seniors housing industry. Forward-looking statements are based upon a number of assumptions and are subject to a number of known and unknown risks and uncertainties, many of which are beyond our control, and that could cause actual results to differ materially from those that are disclosed in or implied by such forward-looking statements. There can be no assurance that forward-looking information will prove to be accurate, as actual results and future events could differ materially from those expected or estimated in such statements. Accordingly, readers should not place undue reliance on forward-looking information. These factors are more fully described in the "Risks and Uncertainties" section in Chartwell's 2016 MD&A and in materials filed with the securities regulatory authorities in Canada from time to time, including but not limited to Chartwell's most recent Annual Information Form.
For more information, please contact:

Chartwell Retirement Residences
Vlad Volodarski
Chief Financial Officer and Chief Investment Officer
Tel: (905) 501-4709
Fax: (905) 501-9107
vvolodarski@chartwell.com