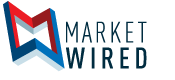 35 Waller Attorneys Recognized in Chambers USA
/EINPresswire.com/ -- NASHVILLE, TN--(Marketwired - May 26, 2017) - Waller, a leading provider of legal services to the healthcare, financial services, retail and hospitality industries, announced today that 35 of the firm's attorneys have been ranked or recognized in the 2017 edition of Chambers USA, an annual ranking of law firms and lawyers in an extensive range of practice areas across the United States.
"This recognition of our attorneys is especially meaningful because Chambers conducts independent interviews with our clients as well as our peers at other law firms," said Waller chairman Matt Burnstein. "It's an honor to have our clients and colleagues acknowledge Waller's commitment to client service and the legal profession."
The following Waller attorneys are recognized in the 2017 edition of Chambers USA:
About Waller
With more than 225 attorneys in Nashville and Memphis, Tenn., Birmingham, Ala., and Austin, Tex., Waller assists clients in complex transactional, regulatory and litigation matters. The firm has built a national reputation for its work in healthcare, financial services, retail and hospitality, and has extensive experience in manufacturing, real estate, technology and other industries. For more information, please visit www.wallerlaw.com.
Distribution channels:
Amusement, Gaming & Casino
,
Banking, Finance & Investment Industry
,
Book Publishing Industry
,
Energy Industry
,
Healthcare & Pharmaceuticals Industry
,
Law
,
Media, Advertising & PR
,
Movie Industry
,
Real Estate & Property Management

EIN Presswire does not exercise editorial control over third-party content provided, uploaded, published, or distributed by users of EIN Presswire. We are a distributor, not a publisher, of 3rd party content. Such content may contain the views, opinions, statements, offers, and other material of the respective users, suppliers, participants, or authors.