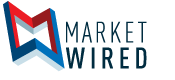 Blue Diamond Ventures Inc. announces Strategic Partnership
Eltron R & D and BLDV join forces to make an ImPAAct(TM) (PAA) in the Cannabis Industry
/EINPresswire.com/ -- DENVER, CO--(Marketwired - May 26, 2017) -  Blue Diamond Ventures Inc. (OTC PINK: BLDV) today announces a strategic partnership with Eltron Research & Development of Boulder Colorado, the creators of the ImPAAct™ Peracetic Acid Generator. Eltron R&D specializes in Material Sciences and adds considerable strength to BLDV on multiple levels.
Cannabis-Clean, a wholly owned subsidiary of BLDV, will work closely with Eltron R&D to roll out the PAA. "This is an exciting new offering; Peracetic Acid is widely used in Cannabis and other industries," said Josh Alper, CEO of BLDV. "The generator is a Patented Device, the only one of its kind, that makes the PAA product on site, on demand."
Steve McMorrow, President of Cannabis-Clean, said, "We are getting up to speed quickly; this agreement gives us the exclusive for the Cannabis Industry in Colorado with a commitment to define expansion to include a partnership for the entire USA." On June 1st, 2017 Cannabis-Clean will be relocating its operations to the Eltron R&D facility in Boulder. "The ImPAAct™ product has really defined our expansion strategy," continued McMorrow. "We have been working with Eltron for 6 months to put this together, and it gives us a sustainable competitive advantage." The new Peracetic Acid Generator has already been approved by the Colorado Department of Agriculture for use in Cannabis Facilities.
BLDV has been named the Representative of Eltron for Israel and Canada and will be facilitating the licensing of the PAA technology in those countries. Blue Diamond Ventures will also use the expertise of Eltron to help achieve the goal of bringing Targeted Cannabis Therapies from Israel to the USA and to Canada as part of the previously announced venture with AMS of Hanover, Canada.
"Eltron R&D provides the laboratory space, the chemists and the material scientists that complete the needs of our partners in Israel," says Josh Alper. "I will be back in Israel next week to finalize our first technology sharing agreements." BLDV will be moving their corporate headquarters into the Eltron space in Boulder in July 2017, joining Cannabis-Clean as part of the agreement.
About BLDV:
Blue Diamond Ventures, Inc. seeks to partner with individuals and companies that share a common synergy, mission and vision to enable products/services that are produced, delivered and consumed utilizing fewer natural resources, providing a sustainable alternative to traditional products on the market today. As a diversified customer, Centric Management / Holding Company, Blue Diamond Ventures, Inc. seeks opportunities in various markets and is driven by critical thinking and the scientific method.
About Eltron:
Eltron Research & Development was founded in 1982 and is a leading R&D organization with over 3 decades of experience providing technology solutions to industry. Our excellent track record of creating commercial-ready technologies has produced 3 spin-off companies and 77 patents, of which 29 have been licensed to industry. Eltron's staff consists of scientists and engineers (Ph.D., MS and BS level) who work in our state-of-the-art research facility in Boulder, Colorado. Eltron's core strengths are applied chemistry and engineering in the following technology areas:
Energy and Fuels: Clean and sustainable energy, novel biofuels synthesis, fuel reforming, gasification and sequestration
Catalysts: Design, synthesis, evaluation and scale-up of heterogeneous and homogeneous, supported and unsupported materials
Advanced Materials: Polymers, membranes, multifunctional composites, ceramics, novel paints and coatings, chemical energy storage systems, materials molding and nanotubes
Chemicals & Chemical Processing: Ambient and high temperature chemical processes as well as electrochemical methodologies
Environmental: Green electrolytic water treatment technology, contaminant remediation, and sensor technology platforms
Eltron's clients come from both private and public sectors. Eltron has completed more than 200 projects over 3 decades for many government agencies including the DOE, DOD, NASA, EPA, NIH and NSF.
Safe Harbor:
This press release contains forward-looking statements. Such forward-looking statements are subject to several risks, assumptions, and uncertainties that could cause the Company's actual results to differ materially from those projected in such statements. Forward-looking statements speak only as of the date made and are not guarantees of future performance. We undertake no obligation to publicly revise any forward-looking statements.