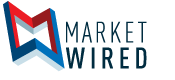 BlackBerry Announces Final Award in Qualcomm Arbitration
/EINPresswire.com/ -- WATERLOO, ONTARIO--(Marketwired - May 26, 2017) - BlackBerry Limited (NASDAQ:BBRY)(TSX:BB) announced today that it has reached an agreement with Qualcomm Incorporated resolving all amounts payable in connection with the interim arbitration decision announced on April 12, 2017. Following a joint stipulation by the parties, the arbitration panel has issued a final award providing for the payment by Qualcomm to BlackBerry of a total amount of U.S.$940,000,000 including interest and attorneys' fees, net of certain royalties due from BlackBerry for calendar 2016 and the first quarter of calendar 2017. Qualcomm will pay the full amount of the final award on or before May 31, 2017.
About BlackBerry
BlackBerry is a mobile-native security software and services company dedicated to securing people, devices, processes and systems for today's enterprise. Based in Waterloo, Ontario, the company was founded in 1984 and operates in North America, Europe, Asia, Middle East, Latin America and Africa. The Company trades under the ticker symbols "BB" on the Toronto Stock Exchange and "BBRY" on the NASDAQ. For more information, visit www.BlackBerry.com.