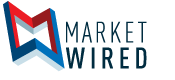 LDS Offers Fully-Integrated Cannabis Opportunity -- CFN Media
/EINPresswire.com/ -- SEATTLE, WA--(Marketwired - May 25, 2017) -  CFN Media Group ("CFN Media"), the leading agency and digital media network dedicated to legal cannabis, today announced publication of an article covering Lifestyle Delivery Systems Inc. (CSE: LDS) (OTCQB: LDSYF) and its compelling business model in the cannabis industry.
The California medical cannabis industry is expected to surpass $6 billion by 2020, according to Arcview Marketing Research, and the recently approved recreational legalization in the state should increase that number significantly. In fact, California's legalization of recreational marijuana could prove to be a turning point for the industry and prompt a more cohesive state framework. Investors interested in the space may want to consider companies with exposure to the U.S.'s largest state.
Evolution from WeedMaps 
Brad Eckenweiler and Jim Pakulis' experience in the cannabis industry dates back to early 2010. Mr. Eckenweiler and Mr. Pakulis joined forces in 2010 and raised approximately $2.5 million. The proceeds were used as the catalyst to create General Cannabis Inc., a publicly traded entity that specialized in identifying, acquiring, and growing small cannabis-focused businesses. With Mr. Pakulis as the CEO, General Cannabis, Inc. acquired WeedMaps.com early on when it was generating less than $30,000 per month in revenue and grew it to a market leader with over $2 million in revenue.
By 2012, General Cannabis was generating close to $18 million in annual revenue, making it the largest publicly traded entity in the cannabis industry at the time with the highest revenue and profit margins, as well as a market cap that exceeded $400 million.
In 2014 Mr. Eckenweiler, CEO of Lifestyle Delivery Systems Inc. (LDS), with the assistance of Scientific Advisor Dr. John Sanderson, began experimenting with oral, sub-lingual dissolvable strips with various degrees of cannabidiol (CBD) and tetrahydrocannabinol (THC). Dr. Sanderson is a former research scientist at Johnson & Johnson for over 15 years with multiple patents in intravenous delivery and several academic papers published as principal investigator. Subsequently the company's hallmark product, CannaStrips™, was born. By the second half of 2015 Mr. Pakulis re-joined Mr. Eckenweiler, and is currently President of LDS.
From Seed To Sale - LDS becomes Vertically Integrated
In 2016 Mr. Eckenweiler realized that in order to provide dispensaries with the highest quality, organically grown, unaltered cannabis products including CannaStrips ™ as well as oils for vape cartridges, LDS needed to create its own germination, cultivation and distillation divisions. During this time period the company entered into contractual relationships with entities that are soon to be compliant with the issuance of a Certificate Of Occupancy ("COO") that will meet municipal and state regulations in California's medical cannabis sector.
Also in 2016, the company began a $1.8m tenant improvement on its 22,000 square foot leased facility in southern California, meeting strict municipal and state environmental protection requirements. The company anticipates receiving its final COO in June, and beginning production shortly thereafter. The goal is to generate near-term revenue from cannabis cultivation and extraction that can be used to finance and build out its CannaStrips™ and oil production businesses into a market leader throughout California. 
The company's nursery will have the capability to supply up to 60 contracted cultivations from seed to ready-to-harvest cannabis plants with precise genetics for extraction and distillation. In addition, the company's Conditional Use Permit enables it to produce white-label products and edibles on behalf of third parties. It is anticipated that by the second half of 2017 the company should have the capability to produce enough oils to exceed its $50 million annual revenue target.
CannaStrips™ contain cannabinoid extracts that are reduced to a micro-particulate size and homogenized into a lipid encapsulation. This enables the active cannabinoids and terpenes to quickly enter the bloodstream through the buccal membrane of the mouth and remain in the bloodstream until receptors in the body are available. The delivery method is also capable of delivering precise dosages in a safe and pleasant method.
Please follow the link to read the full article: http://www.cannabisfn.com/lds-offers-fully-integrated-cannabis-opportunity/
Learn how to become a CFN Media featured company, brand or entrepreneur: http://www.cannabisfn.com/become-featured-company/
Download the CFN Media iOS mobile app to access the world of cannabis from your smart phone: https://itunes.apple.com/us/app/cannabisfn/id988009247?ls=1&mt=8
Or visit our homepage and enter your mobile number under the Apple App Store logo to receive a download link text on your iPhone: http://www.cannabisfn.com
About CFN Media
CFN Media (CannabisFN) is the leading creative agency and media network dedicated to legal cannabis. We help marijuana businesses attract investors, customers (B2B, B2C), capital, and media visibility. Private and public marijuana companies and brands in the US and Canada rely on CFN Media to grow and succeed.
Disclaimer:
Except for the historical information presented herein, matters discussed in this release contain forward-looking statements that are subject to certain risks and uncertainties that could cause actual results to differ materially from any future results, performance or achievements expressed or implied by such statements. Emerging Growth LLC, which owns CFN Media and CannabisFN.com, is not registered with any financial or securities regulatory authority, and does not provide nor claims to provide investment advice or recommendations to readers of this release. Emerging Growth LLC may from time to time have a position in the securities mentioned herein and may increase or decrease such positions without notice. For making specific investment decisions, readers should seek their own advice. Emerging Growth LLC may be compensated for its services in the form of cash-based compensation or equity securities in the companies it writes about, or a combination of the two. For full disclosure please visit: http://www.cannabisfn.com/legal-disclaimer/.