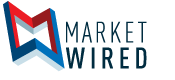 Saavy Naturals Targets $121B Skincare Industry -- SECFilings.com
/EINPresswire.com/ -- REDONDO BEACH, CA--(Marketwired - May 25, 2017) -  SECFilings.com, a leading financial news and information portal offering free real-time public company filing alerts, announces the publication of an article and exclusive CEO interview discussing Trimax Corporation Inc. (OTC PINK: TMXN) dba Saavy Naturals and its ambitious plans within the natural skin care industry. Saavy merged into the existing public entity in a transaction announced in early May.
The skin and body care industry generates over $100 billion in annual revenue with industry leaders generating billions of dollars per year. Despite its large size, the industry is undergoing significant change as consumer preferences shift to all-natural products. Larger incumbents have been slow to adapt to these new consumer preferences, which could create an opening for smaller companies to capture a significant portion of the market.
Building a Natural Brand
Saavy Naturals was created by husband and wife team, Hugo & Debra Saavedra, who have backgrounds in food cultivation and service. In the past, the two have owned and operated several restaurants, been personal chefs, and designed menus for other restaurants. They have even introduced and grown exotic edible flowers and baby greens that have become mainstays at many 5-star restaurants located throughout Southern California.
After years of cooking and growing herbs, the couple started experimenting with them in new ways, creating luxurious soaps, body creams, and body scrubs. They began selling these products at local farmer's markets. Their creations were so successful, they began selling them to national retailers. Their attention to detail sets their products apart from many others produced by larger national brands in the space.
The two showcased their products on the hit ABC show Shark Tank, where they received and turned down an investment offer. This national attention helped prove the concept as the team now looks to expand through a public entity. In particular, the access to capital will help the company execute its ambitious growth plans and scale up its successful small business into an equally successful larger enterprise on the national level.
Saavy products are currently available on Amazon, the company's own online retail site, and in retail stores such as Whole Foods Market and Vitamin Cottage. Additionally, the company recently announced agreements with top branding, marketing and retail accelerator firms to jumpstart the growth process.
Large & Growing Business
The skin and body care industry generates over $121 billion per year around the world and is expected to grow at a 3.8% compound annual growth rate between 2016 and 2021, according to MarketResearch.com. In the United States, the market is expected to reach $10.7 billion in size by next year as consumers increasingly seek out all-natural products designed to keep them healthy and their skin looking youthful and rejuvenated.
Several large multinational brands have been built in the skincare industry over the past several years, including names like Avon Products Inc. and Revlon Inc. These companies have historically relied on chemicals to achieve desired outcomes, such as texture, which can be difficult for increasingly health-conscious consumers to palette. This has created an opportunity for companies developing all-natural alternative products.
The rapid growth of all-natural products began in the food and beverage industry, but it's quickly gaining traction in skin and body care products. Farmers markets around the country have become a hotbed for purchasing natural products, while many national brands have been experimenting with cleaner all-natural products.
Please follow the link to read the full article and see the interview: http://analysis.secfilings.com/articles/176-saavy-naturals-targets-121b-skincare-industry
About SECFilings.com
Founded in 2004, SECFilings.com provides free real-time filing alerts to over 600,000 registered members and offers services to help public companies grow their audience of interested investors.
Disclaimer
Except for the historical information presented herein, matters discussed in this release contain forward-looking statements that are subject to certain risks and uncertainties that could cause actual results to differ materially from any future results, performance or achievements expressed or implied by such statements. Emerging Growth LLC, which owns SECFilings.com, is not registered with any financial or securities regulatory authority, and does not provide nor claims to provide investment advice or recommendations to readers of this release. Emerging Growth LLC may from time to time have a position in the securities mentioned herein and may increase or decrease such positions without notice. For making specific investment decisions, readers should seek their own advice. Emerging Growth LLC may be compensated for its services in the form of cash-based compensation or equity securities in the companies it writes about, or a combination of the two. For full disclosure please visit: http://secfilings.com/Disclaimer.aspx.

EIN Presswire does not exercise editorial control over third-party content provided, uploaded, published, or distributed by users of EIN Presswire. We are a distributor, not a publisher, of 3rd party content. Such content may contain the views, opinions, statements, offers, and other material of the respective users, suppliers, participants, or authors.