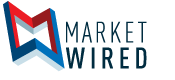 Marcus Lemonis Fashion Group Launches New Retail Concept, Union 73
First store opens in Minneapolis
Marcus Lemonis Union 73
Click here for high-resolution version
/EINPresswire.com/ -- LINCOLNSHIRE, IL--(Marketwired - May 25, 2017) - The Marcus Lemonis Fashion Group, a collection of expanding fashion brands and retailer's locations across the U.S., is expanding its operations to include a new retail concept boutique in Minneapolis, Minnesota, called Union 73. The new retail store opened at the Minneapolis City Center at 40 South 7th Street, and is prepared to offer trendy, fast-fashion product at affordable prices. Union 73, the chic men's and women's retailer is the brainchild of entrepreneur, Marcus Lemonis, who is the star of CNBC's hit reality series, The Profit, in which he lends his expertise to assist struggling small businesses around the country.
"We are excited to open the new Union 73 boutique in the beautiful and energetic Minneapolis City Center," noted Lemonis. "Our goal is to be the go-to trendy retailer in this community with our ever-changing collection of top quality men's and women's fashions, and we are offering over 1,500 pairs of jeans in all styles, washes and price points to start this new concept."
The 7,000-square foot boutique will feature an extensive selection of denim, jackets, tops, sweaters, dresses and bottoms, as well as a wide range of shoes, accessories and handbags, comprised of well-known national brands. The product base is finely crafted merchandise and the business model is focused on a strong commitment to one-on-one customer relationships.
"We are thrilled to introduce Union 73 to the fun, fashionable and diverse consumer base in the greater Minneapolis area, with affordably priced apparel for our transient consumers," remarked, Stephanie Menkin, President of the Marcus Lemonis Fashion Group, "We look forward to offering monthly sales promotions for our customers and adding to our overall growth as a company, with additional locations of Union 73 already in the works in Jacksonville, FL and Chicago, IL."
Visit www.union73.com for more information.
About Marcus Lemonis
Marcus Lemonis is an entrepreneur, investor, television personality, and chairman and CEO of Marcus Lemonis LLC.
Lemonis is known as the "business turnaround king" and host of CNBC's prime time reality series 'The Profit', in which he lends his expertise to struggling small businesses around the country and judges' businesses based on a "Three P" principle: People, Process, and Product. The Profit's returns on Tuesday, June 6th at 10pm ET/PT on CNBC.
More about Marcus Lemonis can be found at http://www.marcuslemonis.com, Facebook https://www.facebook.com/marcus.lemonis and Twitter @MarcusLemonis
Image Available: http://www2.marketwire.com/mw/frame_mw?attachid=3143033

For media, contact:
Karen L. Porter
Director of Media Services
Email Contact

EIN Presswire does not exercise editorial control over third-party content provided, uploaded, published, or distributed by users of EIN Presswire. We are a distributor, not a publisher, of 3rd party content. Such content may contain the views, opinions, statements, offers, and other material of the respective users, suppliers, participants, or authors.