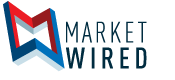 Baristas Secures 2 Million in Funding for Media Placements Promoting New Products -- Media Plan in Place
/EINPresswire.com/ -- SEATTLE, WA--(Marketwired - May 25, 2017) - Baristas Coffee Company (OTC PINK: BCCI) announced that it has secured two million dollars in media funding from Media Funding Group, a NWBB Company. The funds are to be used to pay for advertising campaigns supporting Baristas' current and future product offerings.
Baristas has recently refocused its business to focus on its wholesale and direct to consumer coffee based products such as single serve coffee pods compatible with the Keurig 2.0 brewing system. Baristas' special "Espresso Blend" and its revolutionary "White Coffee" have become strong sellers, with the lightly roasted 3X the caffeine, "White Coffee" becoming the number one white coffee Keurig compatible cup in the nation. To this date Baristas Coffee Company, Inc. is the only company on Amazon.com to offer white coffee compatible with the Keurig 2.0 brewing system. Sales have increased every quarter since introduction.
Barry Henthorn, CEO, stated: "Baristas is very excited to begin rolling out advertising that we expect to immediately increase revenues by driving sales to our products. We are now able to support our product and expand the Baristas brand by utilizing mainstream and cutting edge media. Securing this financing for placing media buys at substantial discounts will allow us to create awareness for our already profitable products and allow us to launch additional products properly."
Marc Hatch, MFG CMO, stated: "I have tremendous confidence in the products that Baristas will be launching and the management's ability to present their current offerings. Having worked with Baristas over the years I have been extremely impressed by the quality and uniqueness of their products and in their ability to market the Baristas Brand."
About Media Funding Group:
Media Funding Group provides advertising expertise and private funding access for Advertising and Marketing campaigns through media funding programs creating ad funding solutions that allow companies to reap the rewards of top tier advertising placements and industry expertise.
About Baristas Coffee Company:
Baristas is a national Coffee Company that is recognized throughout the US. It currently produces and sells coffee related products under the Baristas brand. The Baristas White Coffee single serve cups compatible with the Keurig 2.0 brewing system is the bestselling product in its category. Baristas also markets other coffee related products. Baristas gained mainstream exposure when it was the subject of "Grounded in Seattle" the reality show special feature which aired on WE tv.

EIN Presswire does not exercise editorial control over third-party content provided, uploaded, published, or distributed by users of EIN Presswire. We are a distributor, not a publisher, of 3rd party content. Such content may contain the views, opinions, statements, offers, and other material of the respective users, suppliers, participants, or authors.