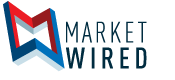 Jackpotjoy PLC Application for Block Listing
/EINPresswire.com/ -- LONDON, UNITED KINGDOM--(Marketwired - May 25, 2017) - Jackpotjoy PLC (LSE: JPJ)
JACKPOTJOY PLC
("the Company")
Application for Block Listing
25 May 2017
Jackpotjoy plc (JPJ) announces that an application has been made to the UK Listing Authority and the London Stock Exchange for the block listing of 300,000 ordinary shares (the "Block Listing Shares") of 10 pence each in the capital of the Company to be admitted to the standard listing segment of the Official List Authority and to be admitted to trading on the main market of the London Stock Exchange.
These shares are being reserved under a block listing and will be allotted from time to time pursuant to the Jackpotjoy plc Share Option Plan. The shares will rank equally with the existing issued ordinary shares of the Company.
Dealings in these shares are expected to commence on 26 May 2017.
-ENDS-

EIN Presswire does not exercise editorial control over third-party content provided, uploaded, published, or distributed by users of EIN Presswire. We are a distributor, not a publisher, of 3rd party content. Such content may contain the views, opinions, statements, offers, and other material of the respective users, suppliers, participants, or authors.