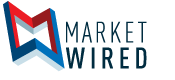 Governing & Living Cities Announce High-Performing Cities From the Inaugural Equipt To Innovate(TM) Survey
Top-ranking cities featured at Governing's annual Summit on Government Performance and Innovation
/EINPresswire.com/ -- PHOENIX, AZ--(Marketwired - May 24, 2017) - Governing today announced the top-ranking cities of the first-ever national Equipt to Innovate™ survey.
Equipt to Innovate is a new initiative launched by Living Cities and Governing. It is an integrated, collaborative framework of seven essential elements that define high-performance government and empower innovation. It is also an invitation for cities to work together, learn from each other and help drive better outcomes for their communities. The seven Equipt elements are: Dynamically Planned; Broadly Partnered; Resident-Involved; Race-Informed; Smartly Resourced; Employee-Engaged; and Data-Driven.
Cities from across the country participated in the inaugural 2016 Equipt survey, assessing their capacity and competence in these seven key areas.
Based on the results of an inaugural survey and analysis, we are pleased to name the city of Phoenix, Arizona the Top Performing City Overall.
In recognition of innovative and effective practices in city management and citizen service delivery, we are also pleased to recognize other cities as Top 10 Performers Overall:
El Paso, TX
Fayetteville, NC
Las Vegas, NV
Louisville, KY
Philadelphia, PA
Riverside, CA
San Diego, CA
San Jose, CA
San Antonio, TX
"The Equipt framework gives us a way to look at cities in a multidimensional way," says Mark Funkhouser, publisher of Governing. "Cities that perform well across the seven elements are able to adapt to and even anticipate the next challenge."
Equipt is also naming Top Ranking Cities in each of its core categories
Fayetteville, NC - Dynamically Planned
Las Vegas, NV - Broadly Partnered
Albuquerque, NM - Resident-Involved
Seattle, WA - Race-Informed
El Paso, TX - Smartly Resourced
San Antonio, TX - Employee-Engaged
Kansas City, MO - Data-Driven
"People are increasingly looking to local government for solutions that address the nation's biggest challenges," says Steven Bosacker, principal for Public Sector and Partnerships at Living Cities. "By submitting to a rigorous examination of their competencies in these seven areas, city leaders across the country are proving how dedicated they are to establishing high-performing administrations that respond to the needs of their communities."
The top-ranking city in each category -- along with the top 10 overall high-performing cities -- were highlighted today at the 2017 Summit on Government Performance & Innovation, an annual gathering of 250+ innovators, public sector change-agents, disrupters and civic entrepreneurs from around the country interested in making government work better for local communities.
For a comprehensive overview of the survey findings and a discussion of how cities fared across the categories, download the report "Becoming a High-Performing City: A Benchmark Study" at www.governing.com/equipt.
About Governing:
Governing covers politics, policy and management for state and local government leaders. Recognized as the most credible and authoritative voice in its field, Governing provides non-partisan news, insight and analysis on budget and finance; transportation and infrastructure; workforce and economic development; health and human services and more.
Governing is a division of e.Republic, the nation's only media and research company focused exclusively on state and local government and education.
About Living Cities:
Living Cities harnesses the collective power of 18 of the world's largest foundations and financial institutions to develop and scale new approaches for creating opportunities for low-income people and improving the cities where they live. Its investments, research, networks, and convenings catalyze fresh thinking and combine support for innovative, local approaches with real-time sharing of learning to accelerate adoption in more places. Additional information can be found at www.livingcities.org.
Justine Brown
(916) 932-1463