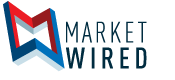 Discovery Air Inc. Receives Court Approval for Going Private Transaction
/EINPresswire.com/ -- TORONTO, ONTARIO--(Marketwired - May 24, 2017) - Discovery Air Inc. ("Discovery Air" or the "Corporation") (TSX:DA.A) is pleased to announce that the Ontario Superior Court of Justice (Commercial List) has issued a final order approving the previously announced statutory plan of arrangement under section 192 of the Canada Business Corporations Act, pursuant to which, among other things, all of the shares of the Corporation will be acquired by 10123200 Canada Inc., a wholly owned subsidiary of an investment fund managed by Clairvest Group Inc. (the "Arrangement"). Closing of the Arrangement is scheduled to take place on May 26, 2017.
Cautionary Statement Regarding Forward-Looking Statements
Certain statements made in this press release are forward-looking statements (as defined in applicable securities laws). These statements include, without limitation, statements relating to the expected timing of the closing of the Arrangement and other statements that are not historical facts.
Forward-looking statements, by their very nature, are subject to inherent risks and uncertainties and are based on assumptions, both general and specific, which give rise to the possibility that actual results or events could differ materially from our expectations expressed in or implied by such forward-looking statements. As a result, we cannot guarantee that any forward-looking statement will materialize and we caution you against relying on any of these forward-looking statements. For a description of relevant assumptions and risks, please consult the management information circular of Discovery Air dated April 20, 2017 (the "Circular"), Discovery Air's 2017 Annual Information Form dated April 13, 2017, and Discovery Air's 2017 MD&A for the period ended January 31, 2017, all filed with the Canadian provincial securities regulatory authorities (available at www.sedar.com) and which are also available on Discovery Air's website at www.discoveryair.com. Additional details regarding the Arrangement are disclosed in the Circular. The forward-looking statements contained in this press release describe our expectations as of the date hereof, and, accordingly, are subject to change after such date. Except as may be required by Canadian securities laws, we do not undertake any obligation to update or revise any forward-looking statements contained in this press release, whether as a result of new information, future events or otherwise.
About Discovery Air
Discovery Air is a global leader in specialty aviation services. We deliver exceptional air combat training, medevac equipped aircraft services, air charter services, helicopter operations, and transport and logistics support to ensure operational readiness, health, safety and vital lifelines for our clients and the communities we serve.
Discovery Air's Class A common voting shares and unsecured convertible debentures trade on the Toronto Stock Exchange (symbols DA.A and DA.DB.A, respectively).