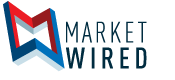 Baristas Letter to Shareholders From The Directors - New Direction
/EINPresswire.com/ -- SEATTLE, WA--(Marketwired - May 24, 2017) - Baristas Coffee Company (OTCQB: BCCI)
It is with immense pride and enthusiasm that we are able to inform you of recent developments with Baristas Coffee Company. Over the past years, Baristas has had tremendous success in establishing the Baristas Brand amongst the best-known Coffee brands in America. This was accomplished initially by differentiating the Baristas brand as a fun classy costume themed drive through serving only the finest quality products. Regardless of our additional appeal, Baristas has and always will be primarily about the coffee.
This special blend of quality and service allowed us to receive consistent and widespread publicity in most major forms of media. From national and local television, radio, newspapers, features in national magazines, and social media trending, to our special feature "Grounded in Seattle" reality television show that aired on WE tv. Baristas has become established as a known Brand. It is the strength of the Baristas Brand and its reputation for uncompromising quality that is most valuable and will continue to be at the forefront of our newly committed focus as we move forward.
Baristas pioneered and quickly became the best known "Costume Themed" drive-thru coffee retail locations (though as we were often mistakenly categorized as "Bikini Coffee") nationwide. Baristas quickly became a nationally known entity opening locations in 9 states, spreading our special blend of coffee and service, and becoming the largest and fastest growing company of its kind. That being said as the trend rose and subsided it became increasingly difficult to manage numerous locations across the country and so the decision was made to stop expanding retail locations and to wind down retail operations. The focus on the wholesale side of the business, selling unique, one-of-a-kind products through Amazon.com, Overstock.com, and other outlets nearly eliminated top heavy costs and liabilities associated with numerous employees in multiple states. We are proud to say that we have now successfully sold, shut down, or made agreements to sell all our retail drive through locations, so we can focus on the more efficient, and higher margin wholesale and direct to consumer markets via extensive internet channels. These efforts have dramatically reduced operational costs, and has been accomplished without any ongoing obligations to leases or other overhead associated with the operations or management of the retail drive-thru locations.
During this process, we have also successfully launched a few products developed by Baristas into the resale market. Baristas also developed single serve coffee pods compatible with Keurig 2.0 brewing system. Baristas special "Espresso Blend" and its revolutionary "White Coffee" became strong sellers, with the lightly roasted 3X the caffeine, "White Coffee" becoming the number one white coffee Keurig compatible cup in the nation. To this date Baristas Coffee Company, Inc. is the only company on Amazon.com to offer white coffee compatible with the Keurig 2.0 brewing system. Sales have increased every quarter since introduction. In addition to Baristas successes with online product sales we were successful in getting our coffee based ice cream bars into over 1000 locations throughout New York, NY.
The success of the "White Coffee" in particular has opened up many opportunities to extend the Baristas brand to other coffee based offerings. We are now able to devote 100% of our efforts to developing, launching, and supporting new and existing offerings based on the Baristas brand. We will be putting strong efforts to increase the visibility to Baristas as a Company, its products, and a strong brand.
Expanding on our roots while embracing a new and exciting future has spawned a renewed energy and focus of building our company. We are very excited and enthusiastic about our future as we continue building on the successes of our past. We have learned much from our mistakes and emerge stronger and more hopeful having endured them.
Thank you all for your continued support,
Barry Henthorn - CEO
barry@baristas.tv
Scott Steciw - President.

EIN Presswire does not exercise editorial control over third-party content provided, uploaded, published, or distributed by users of EIN Presswire. We are a distributor, not a publisher, of 3rd party content. Such content may contain the views, opinions, statements, offers, and other material of the respective users, suppliers, participants, or authors.